On 26 May 2021, Kemi Badenoch MP, the Minister for Equalities, made a statement outlining that the gendered impact of the pandemic has not been clear cut.  In summary, the Government confirmed that more men were made redundant during the pandemic than women.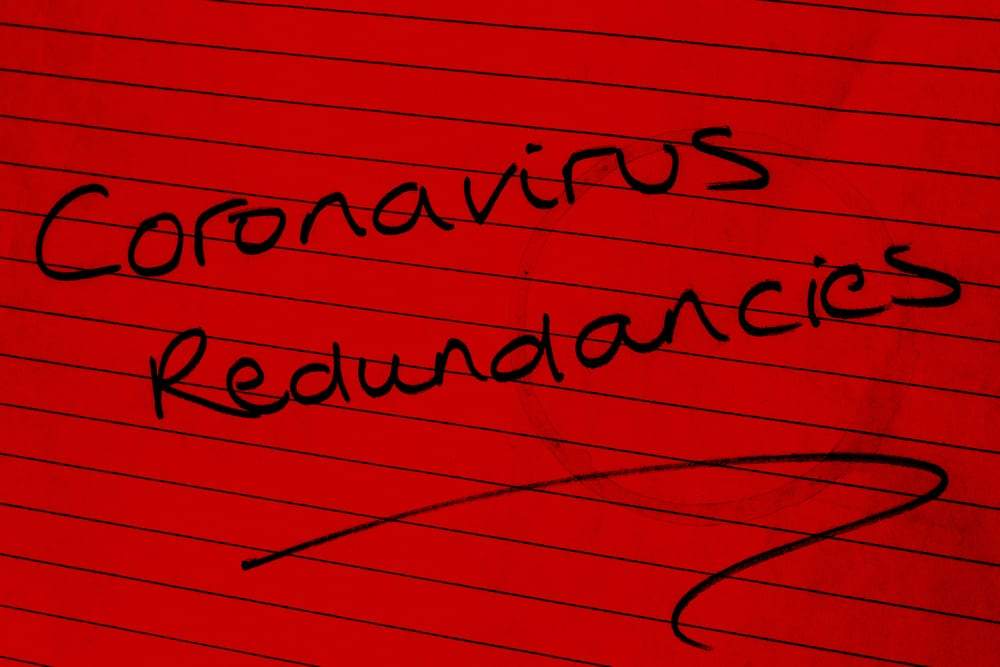 Although women were furloughed at a disproportionate rate than men, she stated that the latest employment figures indicated that more men were made redundant than women. As a response, the government is working to address both men and women with its economic support measures.
Redundancy and the Impact of COVID-19
Despite the various resources intended to support businesses and protect jobs, an increasing number of employers are finding it difficult to retain current staff levels as COVID restrictions continue to impact.
With the CJRS ending in Septmber, many employers are now looking closely at redundancies.
Correctly identifying the circumstances that give rise to redundancies is the first step to ensuring any subsequent redundancy dismissals are fair.
A recent survey from Acas has found that over a third of employers (37%) are likely to make staff redundancies in the next 3 months.  The poll found that:
6 out of 10 large businesses said they were likely to make redundancies in the next 3 months
for businesses that are likely to make redundancies, over a quarter (27%) said they plan to do this remotely over video chat or a phone call
1 in 4 (24%) bosses are unaware of the law around consulting staff before making redundancies – this increases to 1 in 3 (33%) where businesses have fewer than 50 workers
Circumstances That Can Give Rise to a Redundancy Situation
There are various circumstances that can give rise to a redundancy situation, including:
Diminished need for employees to do work of a particular kind.
Changes to terms and conditions where more than 20 employees are affected, and dismissal is a possibility.
Reduction in the numbers of employees doing a particular role. 
Removal of a role or group of roles.
Closure of a department, site or entire business. 
Many Employers often conflate the aforementioned circumstances with other reasons when considering redundancies, but they do so at their peril.  For clarity, the following reasons do not give rise to a redundancy situation:
Issues of performance, conduct. 
Where an external company could do the work better or more cheaply. 
The same work could be done under different terms and conditions e.g. less qualified. 
Where the employee is required to do additional work, but it remains "work of the same particular kind" and they refuse to do that. 
Transfers of employment.
Before considering redundancies, it's important that employers review the situation carefully before deciding to progress with redundancies.  Key points employers should consider include:

Issues that need to be addressed in a redundancy situation:

Alternative to Redundancies
Employers have a legal obligation to consider how they might avoid compulsory redundancies.  Some of the alternatives they should consider include:
Short time working and/or temporary layoffs – the new Job Support Scheme is intended to facilitate this.
Voluntary redundancy.
Temporary reduction in pay or hours.
Permanent reduction in pay or hours.
Redeploying to alternative roles and providing retraining (if reasonable).
Dismissing short service employees (where no risk and T&Cs allow).
Reducing/removing benefits.
Stopping/limiting overtime.
Other considerations include:
Is there a job that would be a suitable alternative within any associated business or alternative sites?
Does 'Bumping' apply?  This is where an employee not previously at risk is put at risk to 'save' other employees.
Are any affected employees pregnant?
Are any affected employees on maternity leave?
Are any senior roles affected? 
Employers will need to proceed with caution if any of the above scenarios apply.
If Making Less than 20 Redundancies
Under 2 years' service: 
If under 2 years' service, and no risk of discrimination, a shorter process can be followed if the contract/handbook allow that. 
No entitlement to redundancy pay, just notice pay. 
Risk of discrimination or over 2 years' service: 
A minimum of three meetings (at risk, how can we avoid, if no ideas, dismissal). 
If pools of candidates, objective criteria will need to be used relating to that particular role.
Scoring needs to be fairly done. 
Right of appeal. 
If Making 20 or More Redundancies
Where 20 or more employees to be made redundant at one establishment within 90 days: 
Need to collectively consult with appropriate representatives. 
Representatives are recognised trade union or employee representatives elected through a ballot. 
Must provide prescribed information via HR1 to BEIS. 
Must consult for at least 30 days before the first dismissal or for 100 days if more than 100 employees. 
Right of appeal. 
Protective award for a failure to consult = 90 days gross pay. 
Where Most Employers Go Wrong With Redundancies

Employee Consultation
To avoid the risk of being deemed not to have consulted properly, employers need to consider the consultation process carefully and ensure:
Consultation is meaningful, with a view to getting agreement, not a means to an end. 
It includes those off on long term sick leave, family friendly leave, fixed term (funding). 
They involve a recognised union or collective consultation body (if authorised to consult on such matters), where required. 
Letters are issued at each stage and 48 hours' notice between meetings and the right to be accompanied is made clear.
Minutes are taken at each meeting. 
The Implications of Getting Redundancies Wrong
Unfair dismissal claims
Not genuine redundancy (the real reason for dismissal). 

Unfair scoring. 

Maximum compensatory award £88,519. 
Discrimination claims.
Unlimited compensatory award.