Advice on Settlement Agreements
Aug 10, 2020
If you find yourself in a situation where you have been advised by your employer that they want to bring the employment relationship to an end and are issued with a Settlement Agreement and told that you have a set timescale in which to make a decision, the team at Employment Law Services (ELS) can help you.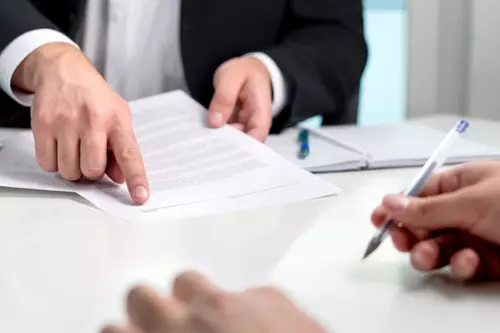 What is a settlement agreement?
A settlement agreement is a mechanism which can lawfully be used to terminate an individual's employment. A settlement agreement is essentially a contract which ends terminates an employee's employment. Under the terms of the settlement agreement the employee will be offered a sum of money and will agree to give up certain rights in exchange for that sum of money.
Why Are Settlement Agreements Offered?
Settlement agreements can be offered under various circumstances. Some employers will offer a settlement agreement as standard when making an employee redundant. Employees who are going through disciplinary proceedings or grievance procedure can be offered a settlement agreement. Sometimes circumstances, such as a clash of personalities or the breakdown of a working relationship are enough to terminate an individual's employment by way of settlement agreement.
The main reason for the employer to offer the settlement agreement is to cover themselves against the risk of an employee bring a claim against them, by essentially buying out the employees right to pursue a claim.
While a settlement agreement can be offered in circumstances where the employer might be at risk of facing an employment tribunal claim, a settlement agreement can also be used simply to get rid of a problematic employee.
What are Protected Discussions?
Settlement discussions should be conducted on the basis of a 'without prejudice' discussion, which is sometimes referred to as a protected discussion. At this discussion the employer does have to conduct themselves in a reasonable manner and cannot force or put pressure on the employee to take the settlement agreement.
The employer should not conduct the discussion in a way which discriminates against the employee. Any discriminatory behaviour, or improper behaviour, can result lead to a claim against the employer.
An employer should not assume that everything said at a protected discussion is "protected" in the sense that it won't come back to bite them in the form of an employment tribunal claim. Any improper conduct or discrimination might lead to the employee deciding to resign and bring a claim for constructive dismissal.
If the employer suggests during discussion that the employee is likely to be dismissed if they don't accept the settlement and go ahead with any disciplinary, then there is a real possibility that the employee can show that their dismissal was predetermined.
What's In A Settlement Agreement?
The settlement agreement will normally have a list of all possible employment tribunal claims that an employee could bring. As well as that some employers might try to cover unrelated matters or future claims. An employee cannot reasonably be expected to sign away rights to future claims, for example a latent personal injury claim for an employee working with asbestos will potentially be a valuable claim for an illness that presents itself later in life. Similarly, a miscalculated pension which might become apparent once an employee cannot be covered by a settlement agreement.
Appeals Courts have taken the view that the inclusion of wording such as "full and final settlement" and "settlement of all claims" is simply not the catch all approach that the drafting Lawyer would want it to be.
However, the average employee is unlikely to be able to afford an to bring an appeal in the Appeal Court and it is much better to get proper advice on any settlement agreement that you have been offered before signing.
Fixed Fee Advice On Settlement Agreements
At Employment Law Services (ELS) our experts can offer fixed rate detailed advice on your settlement agreement. We can negotiate a settlement which protects your rights and ensures that you get the highest possible settlement. There are no set rules on what an employee should be paid under their settlement, however we can offer a free assessment and advice you on how much we think your settlement should be.
Contact Us Today
If you have been offered a Settlement Agreement by your employer, call us on 0141 611 9785 or Book a Free Consultation now.
Category
Tags
Contact us
Specialists you need. Experience you can trust.