HR Policies & Procedures
Some HR policies are required by law so its important that you ensure your business is fully compliant with UK employment law first and foremost. You may also want to introduce other HR policies for a variety of different reasons, and in doing so should implement procedures that are suitable and practical for your company's industry, structure and company culture.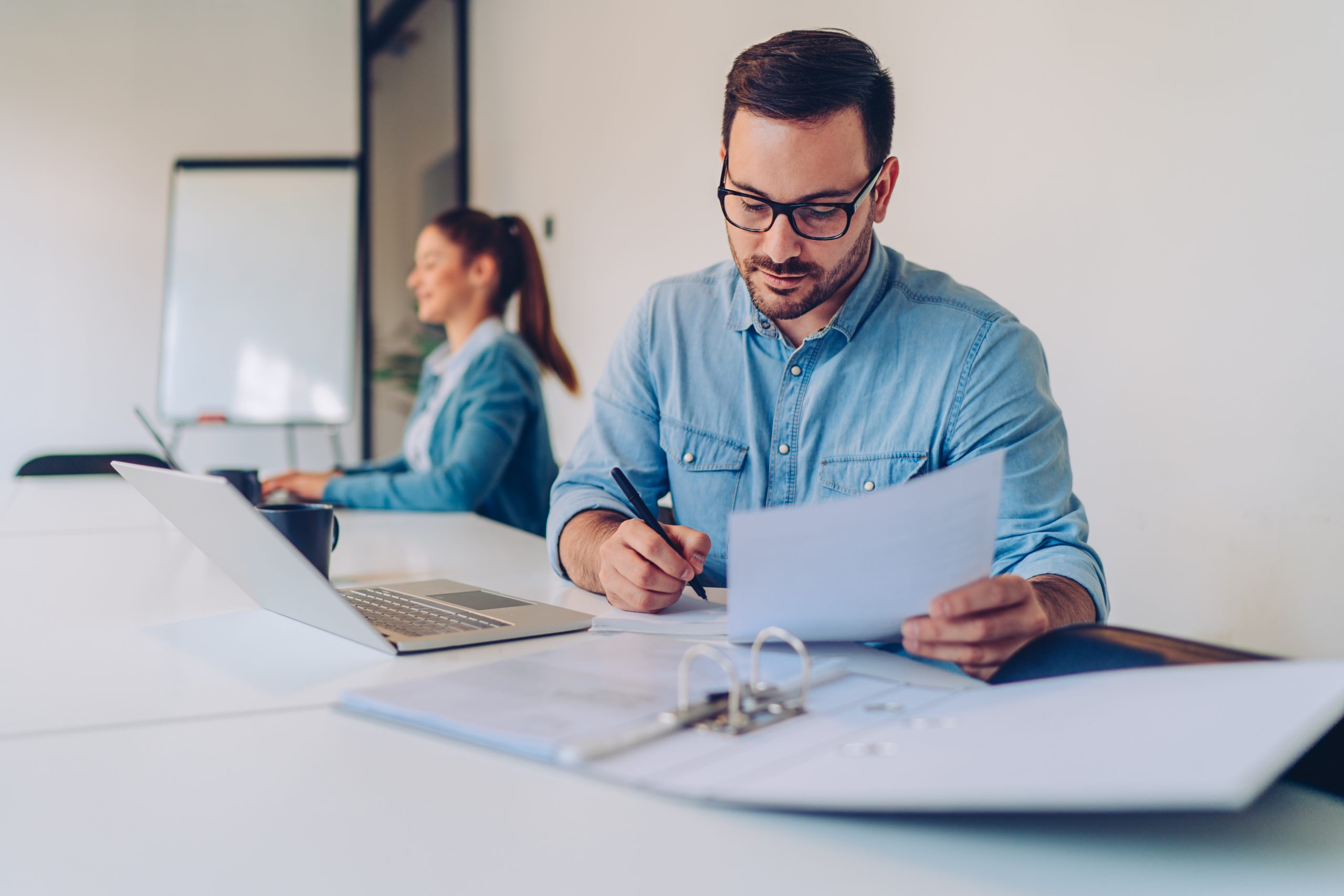 HR Policies, Employee Handbooks, Employment Law Policy & Procedure Legal Advice
Ensure your HR policies and procedures are updated to comply fully with current UK employment law. This is critical in protecting your business from employment tribunal claims, because they provide the framework to help employers treat their staff fairly and consistently, within the parameter of current law.
Formalising arrangements in certain areas of people management and development not only makes good business sense, but also ensures everyone is treated equally. This will help protect your business by significantly reducing the risks and costs associated with disgruntled staff filing Industrial Tribunal claims.
Larger organisations can easily have over 150 HR policies and procedures in place. A very small sample are detailed below:
Attendance and Absence from work
Discipline and Grievance
Maternity, Paternity and Adoption Leave
Annual Leave Entitlement
Illness: Sick Pay entitlement
E-mail, Internet & Social Media Policy
Working Hours
Human Resources Policies for Small & Medium Businesses
Businesses are complicated operations, regardless of size. It is for this very reason, amongst others, that businesses need human resources (HR) policies and processes to set out how the organisations will operate. In the UK, there are certain legal requirements imposed on businesses in terms of HR policies that they must have in place. Beyond that, businesses are generally free to implement procedures specific to their needs. It is vital, therefore, that these are designed to support and enhance the business at large, being reflective of accepted practice in your industry and the requirements of your organisations.
What HR policies are needed?
At Employment Law Services (ELS), we regularly work with small and medium sized employers, some of whom already have fully fledged HR policies in place, while others are only beginning to design their HR protocols. It is this breath of experience that gives us unique insight into the needs of the SME market, in providing advice that ensures all HR policies are fully compliant with UK law.
Legal requirements and HR policies
There are certain HR policies that all businesses are required to have in place by law. These particular processes tend to be those deemed to be vital to the day-to-day operations of any enterprise and include, amongst other things, a policy on:
All businesses will need to recruit staff at some point or other. It is important that there is a clear and defined process before the business begins recruiting, allowing the operation to be conducted efficiently and for the right candidates to be selected. It is also important that this process is fully compliant with UK employment law and is not in any way discriminatory. Our employment law advisory service for businesses can help you with recruitment.
This is in part allied to the recruitment policy of an organisation. Moreover, it ensures that everyone in the workforce, regardless of their own particular situation as regards to age, sex, sexual orientation etc., will be afforded the same opportunities at work. This is particularly important in the context of promotions and career development of staff.
Businesses more often than not involve different people working with one another, and this can at times give rise to a risk of unpleasant behaviour. It is very important that employers have a very clear policy on how such instances will be dealt with, and that employees are made aware of how instances of bullying or other unwelcome behaviour will be dealt with.
HR policies and business needs
As mentioned earlier, there are certain HR policies that any employer must have in place. Beyond these legal requirements, employers are generally encouraged to adopt their own policies specific to their needs. Employers should therefore attempt to design a comprehensive HR framework for dealing with matters that regularly impact their business, including:
Most employers will understandably want to measure the contribution of staff members to the business and make sure that they are performing their roles effectively. However, it is very important that in implementing any kind of policy for performance appraisal or review, that employers do not stray into taking action that could be perceived as bullying, or exerting unnecessary pressure on employees. Bullying advice for employers can be beneficial in this area to avoid any issues.
Most employers will allow their employees to make use of the internet and email but with certain restrictions, e.g. not to use the internet to access prohibited material, not to use work email accounts for personal matters, and not to disclose work matters online via social media or other means. Putting these policies in writing can help organisations to direct employees on the acceptable uses of technology and social media in relation to their employment.
Businesses increasingly adopt a variety of different working structures for employees. This is often to reflect the fact that employees live very different lives. Alternatively, the nature of the business may be such that there is no need, or indeed it is preferred, that the traditional '9 to 5' working model not apply. It is important for these matters to have been considered and for the options to be made available to employees through a well-planned HR policy.
Design & Implement Effective HR policies
Based on the specific needs of your business, EmployEasily HR Services will ensure you have in place all the right HR policies, procedures and staff handbooks.
Employment Law Services (ELS) work with employers across Scotland, England & Wales to design and implement HR policies and procedures that service the needs of the business. Our successful history of working with employers across a variety of sectors has afforded us unique insight into the many different requirements of employers and their businesses. If you would like to speak to professional advisors that will be able to deliver practical and reliable advice for employers on designing HR policy, contact our team today.
Get in touch with one of our experts today!
Employment disputes of any nature can be stressful and upsetting and we understand that when facing a difficult situation you will likely require expert advice.

Fill out the form below and one of our experts will get in touch to discuss how we can help. We'll endeavour to get back to you within 24 hours or during the course of the next working day.