Employment Settlement Agreement Lawyers for Employers Across the UK
Book a Free, No Obligation Consultation
Book a Free Consultation
Settlement Agreements (formerly Compromise Agreements)
Sometimes, before a legal dispute has arisen with an employee, an employer may want to propose a termination of employment on mutually-agreed terms.  There are many reasons why an employer may wish to propose termination. Typically, it can be because of perceived poor performance, restructuring, a clash of personalities or for some other substantial reason. Managing these issues through the usual disciplinary, redundancy or capability process can often take considerable time and resources, and will not protect the employer from the risk of litigation and in some cases negative publicity.
Entering confidential pre-termination negotiations and utilising a settlement agreement to bring the employment relationship to an end for a financial settlement, in exchange for the employee giving up their right to bring an employment related claim against them is often seen as a commercially viable option by many employers.
At Employment Law Services (ELS), our team of fully qualified employment law specialists for businesses have drafted numerous settlement agreements for employers throughout the UK, and have provided advice and support for pre-termination negotiations through to successful execution of the settlement agreement.
What is a Settlement Agreement?
A settlement agreement is an agreement between an employer and employee to compromise an employee's contractual and statutory claims on termination of employment (formerly known as a compromise agreement).
The effect of mistake on a settlement agreement can be problematic for one or more of the parties to that agreement. The possible consequences range from the mistaken party being bound by the terms of an agreement which it did not think it was making, or the agreement being declared void.
When entering into a settlement agreement there are certain conditions (which are set out in section 203(3) of ERA 1996, with corresponding provisions in other statutes) that must be met:
The agreement must be in writing.
The agreement must relate to a "particular complaint" or "particular proceedings"
The employee must have received legal advice from a relevant independent advisor on the terms and effect of the proposed agreement and its effect on the employee's ability to pursue any rights before an

employment

 tribunal.
The independent advisor must have a current contract of insurance, or professional indemnity insurance, covering the risk of a

claim

 against them by the employee in respect of the advice.
The agreement must identify the advisor.
The agreement must state that the conditions regulating settlement agreements under the relevant statutory provisions have been satisfied
Why Choose Employment Law Services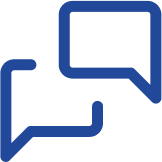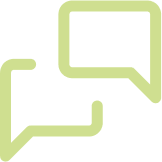 Free Consultation
A free, no obligation consultation to discuss your circumstances and options.


UK Wide
We can support your business wherever you are in the UK.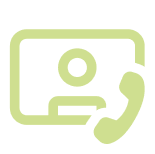 Online
We can meet with you remotely online or in person, whichever you prefer.


Immediate Appointments
We can offer swift, flexible appointments, online or in person.


Quick Turnaround
We deliver a prompt, efficient and professional service without undue delays.


Clear & Purposeful Advice
Our advice is clear, concise and in plain English, giving you certainty and comfort.
Key aspects of settlement agreements
They are legally binding;
They can remove an individual's right to bring a claim to the Employment Tribunal;
The employee/former employee generally gains a form of financial payment which is set out in the agreement;
They are voluntary – a settlement agreement consists of terms and conditions agreed by both parties, they cannot be entered into if one party disagrees;
They are often reached through discussions and negotiations. In the first instance, one of the parties may not agree with one of the terms offered. In this event there may be a process of negotiations where both parties will make offers and counter offers;
They are confidential – if the parties cannot reach an agreement, the negotiations may not be used in the Employment Tribunal or other court proceedings.
FAQ's
We have answered some of the most common questions asked below but if you still cannot find the answer you need then give us a call on 0800 612 4772
Generally, it is an employer and employee/former employee who are the binding parties of a settlement agreement.
A settlement agreement can also be agreed between an employer and someone who is not an employee e.g., an individual who has the right to bring a claim to the Employment Tribunal. For example, a worker who has a dispute regarding holiday pay or an unsuccessful job applicant who has reasons to believe they were discriminated against during the interview process.
Settlement agreements are essentially used to terminate the employment relationship in a mutual and agreed way. ACAS describe them as often being used in "situations where an employer and employee feel that their employment relationship is no longer working and a 'clean break' is the best way forward."
In addition, they are helpful when reaching an agreed and final conclusion to resolve a workplace problem or dispute which does not result in the termination of the employment relationship e.g., holiday pay.
When an agreement has been reached, an employee cannot then go and pursue an Employment Tribunal claim;
The company avoids bad publicity that usually occurs when an employer has been taken to an Employment Tribunal, even if they have acted correctly;
They help employers avoid spending large amounts of money defending their side at an Employment Tribunal;
Allows the employer to remain on good terms with the employee.
It would be viewed as dangerous if the employer offers the settlement agreement prematurely and the employee views this as 'out of the blue';
If there is no alternative option given to the employee this may be deemed as a constructive dismissal. Thus, it is recommended to employers when issuing settlement agreements that they provide the employee with a range of options.
Multi-Award Winning. Experienced. Professional.
Our straight talking and pragmatic approach ensures clients consistently receive excellent support and positive outcomes in difficult situations.
Pragmatic Advice
We will always act in your best interests and give you advice that is practical and realistic based on your specific circumstances so you can make an informed decision.
Negotiation on Your Terms
Your specific circumstances and the details of your settlement agreement will be thoroughly examined and carefully discussed with you before progressing matters and we will work in your interests at all times to achieve your preferred outcome wherever possible.
Flexible Approach
We understand how stressful settlement agreement situations can be and want to remove as much of the hassle and stress as possible. We offer same day / next day appointments in person, by telephone or online.
Acting in Your Interests
We will work for you and seek to protect your interests at all times. Where appropriate, we will negotiate on your behalf and look to achieve the best possible outcome for you but will also make clear when we don't think signing a settlement agreement is in your best interest.
Get in touch with one of our experts today!
Employment disputes of any nature can be stressful and upsetting and we understand that when facing a difficult situation you will likely require expert advice.

Fill out the form below and one of our experts will get in touch to discuss how we can help. We'll endeavour to get back to you within 24 hours or during the course of the next working day.