Workplace Redundancies – What Every Employer Should Know
The coronavirus pandemic has had a severe impact on the economy and it is inevitable that redundancies will be on the rise, but getting this wrong could prove costly for Employers.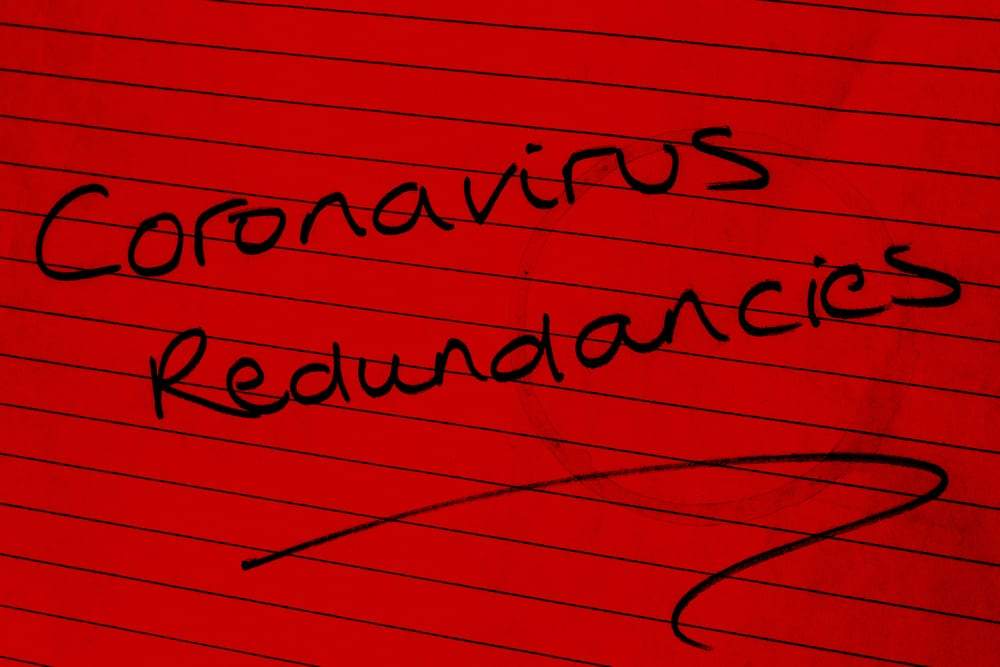 The Legal Definition of redundancy
Redundancy is defined as circumstances where the termination of employment is attributable to the fact that the employer has ceased, or intends to cease, to carry out business for the purposes of which the employee was employed. 
If a business no longer requires work of a particular kind, then employees whose role it is to carry out that particular work could reasonably be dismissed by way of redundancy. 
Where work of a particular kind had ceased, or is expected to cease or diminish then this can also lead to redundancy. 
Consultation
An employer with more than 20 staff at risk of redundancy in one workplace has a legal obligation to consult with staff at least 30 days before any staff are dismissed. 
Consultation and notice are completely separate. Consultation should cover the reasons for the proposals to make redundancies, identification of the job groups at risk and the number of staff who are likely to be covered by the proposals. 
The employer should also identify the selection criteria being used to score the staff who are at risk. Timescales for the procedure and proposed termination dates should also be put to staff. Where there are 99 staff or more in one workplace consultation should begin at least 45 days before the proposed date of any dismissal, however the employer can chose to consult over a longer period should they wish to do so. 
The consultation specifically should consider ways to avoid the redundancy, ways to minimise the number of staff being made redundant and ways to mitigate the impact of the dismissal. 
It may seem strange, from an employer's perspective, that there is a legal obligation to look at ways of avoiding the dismissals as part of the consultation process. However, in reality, staff on ground level can sometimes suggest better working practices which allow the number of staff being dismissed to be minimised. 
Staff can mitigate the impact of the dismissal by using the consultation period to apply for another job. 
As well as collective consultations, which take place through trade union representatives and workplace representatives, staff should also be offered individual consultations. 
Failure to consult properly can leave the employer exposed to the risk of a protective award claim. Any employee who is made redundant without proper consultation can claim a protective award of up to 13 weeks' pay, if 20 or more staff were made redundant in the same workplace. 
How should an employer deal with redundancy?
There are certain steps that an employer must take before they decide to make anyone redundant. 
They then need to identify a suitable pool for selection. The employer can identify the pool by identifying which jobs groups it needs to consider cutting head count in.  
Depending on the nature of the business, it can be as easy as identifying a particular group of worker. However, the employer must carefully consider whether other staff who do not technically fall within the same job group should be included in the pool. 
For example, interchangeable roles, or roles in different parts of the business which are broadly similar. 
A selection criteria should be used to look at various elements of an employee's work history and performance. The selection criteria should be reasonable and objective. It can include elements such as disciplinary record, skills and qualifications, time keeping, absence levels and suitability to carry out future work demands for the employer.  
The scoring should be used objectively, and not just as a tick box exercise. 
It is important that the scoring is applied in a way that does not discriminate against the individual being scored. For example, time spent on maternity leave should not be recorded as an absence which brings the scoring down. Similarly, any absence which is related to a disability should not be included. 
The employer should be mindful of using scoring criteria which might cause indirect discrimination. For example, using length of service as a scoring criteria might be discriminating against younger members of staff are are likely to have shorter service. As such, an approach of last in, first out should can leave an employer exposed to the risk of a discrimination claim. 
Notice Periods
Notice periods are sometimes set out in an individual's contract of employment. However, in the absence of this statutory notice periods would apply. These are as follows:
1 month – 2 years' service – 1 weeks' notice
2 years' service or more – 1 weeks' notice for each year of service, capped at a maximum of 12 weeks. 
Notice is separate from consultation and the employer must have started the consultation process before they can serve notice. The employee should either be allowed to work up until the end of their notice period or should be paid in lieu of notice. 
Redundancy Pay
Statutory redundancy pay has to be paid to all employees who made are redundant after been employed for 2 years or more. Staff who have less than 2 years' service are not entitled to a statutory redundancy payment. 
Statutory redundancy pay should be paid based on an employee's individual weekly pay rate and is capped at a maximum of £538 per week. The weekly entitlement amount for each full year of service are as follows: 
0.5 weeks' pay for each year of service, for staff aged 22 and under
1 weeks' pay for each year of service, for staff aged 22-41 
1.5 weks' pay for each year of service, for staff aged 41 and over
Statutory redundancy pay is capped at 20 years' service. 
An individual's contract of employer might give them the right to an enhanced redundancy payment, which is more generous than the statutory amount. If this is the case, the employer must make the redundancy payment based on the contractual amount. 
Other payments 
Employees being dismissed by way of redundancy are entitled to any accrued but untaken holiday pay which is due at their termination date. 
They are also entitled to receive their normal salary up until their termination date. 
Employees who do not receive all of the payments that they are entitled to can pursue a claim for unlawful deduction of wages in the Employment Tribunal. 
Is redundancy always fair?
Redundancy is a form of dismissal and if it isn't considered correctly it can give rise to a claim for unfair dismissal or a discrimination claim. 
Employment Tribunals are generally of the view that scoring criteria must be objective and can't be scoring should not be reached in a haphazard way. An employer really needs to be able to justify each score for the individual employee. 
Any scoring criteria which unfair or unreasonable in a way which is glaringly obvious will most likely be criticised by an Employment Tribunal. 
However, what the Employment Tribunal won't do is make any kind of judgment on what the employee, or others who they compare themselves to, should have scored. It is not the role of the Tribunal to say that one employee should have been made redundant instead of another. 
Where an Employment Tribunal makes a finding of unfair dismissal or discrimination the employee is likely to be awarded compensation. 
Time Limits
The time limits for making a claim in the Employment Tribunal are 3 months, minus a day, from the date that you are made redundant, the date that you did not received a payment you were owed, or the date of any act of discrimination.
Support for Employers
The COVID-19 pandemic and associated furlough scheme continues to present numerous and complex challenges for Employers. 

If you are an Employer and require advice and support on extending full furlough, introducing flexible furlough, or are contemplating a restructure/reorganisation and/or redundancies as a result of the ongoing COVID 19 restrictions, call us now on 0800 612 4772 or Contact us via our website and we will set out clear options for you to help ensure you comply with your legal obligations.