Last week the Government warned against non essential travel to Spain and imposed a 14 day quarantine period on holiday makers returning to the UK. Yesterday Belgium, the Bahamas and Andorra were also added to the list. For many people this has meant cutting their existing holiday short or cancelling their holiday altogether.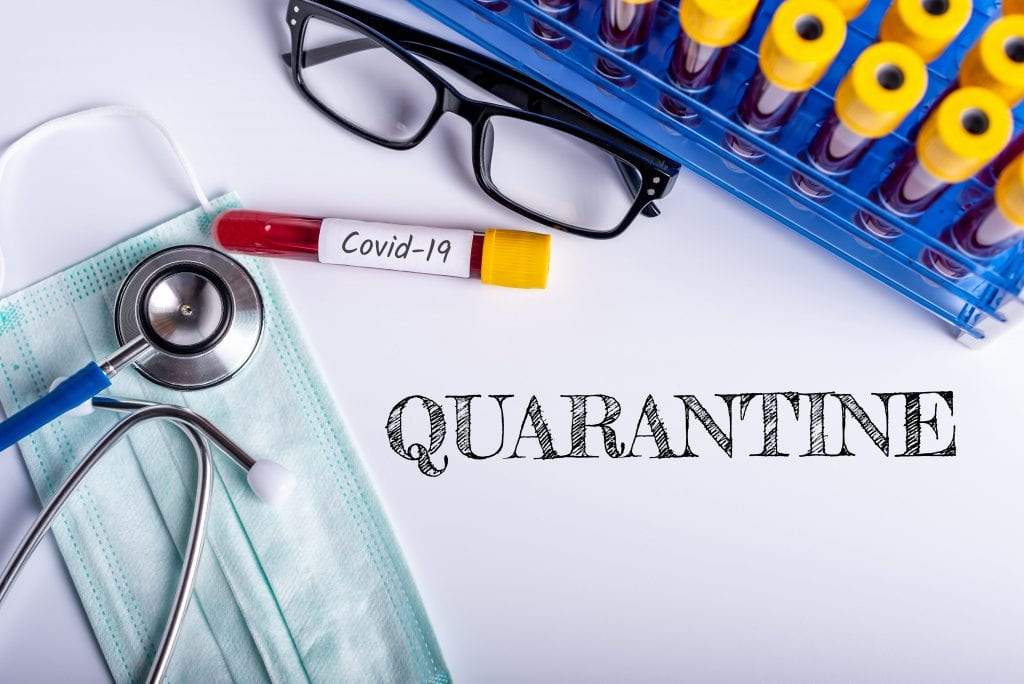 Some of those returning home are now faced with the dilemma of telling their employer that they cannot return to work for the next two weeks. So, what happens to employees who find themselves in this situation? 
Those who are fortunate enough to have jobs which allow them to work from home should be able to do so. It is still the case that staff should be allowed to work from if they are able to do so.  
What is important is that employees returning from any of these countries do not attend their workplace. They face a criminal fine if they break the quarantine rule. It is important that employers do not force, or unduly pressure staff to break quarantine and return to work. Any employer who does that will be asking their employee to commit a criminal offence and also putting other staff, and customers of the business, at risk  
What Are The Options?
Where employees are not in a job that allows home working, the employer has a number of options open to them.  
The employer can choose to allow the employee simply to extend their period of annual leave by an addition 14 days. In reality this can only work if the employee has enough annual leave remaining to allow them to do that.  
However, the employer has to consider the impact that this might have on their business. Allowing an employee to be away from the workforce is likely to put a strain on other members of staff and could impact on other members of staff. It might be the case that other members of staff are due to go on holiday and their leave period could be impacted by the absence of the employee who has to quarantine. In a small business granting additional leave for a quarantine period is likely to impact on the business.  
An employment contract is one of performance, so if an employee cannot perform their job then strictly speaking they should not get paid. However, an employee who is forced to quarantine under Government imposed regulation should be given special consideration by the employer.  
If an employee cannot be offered additional paid leave to cover the quarantine period then the employer should seriously consider allowing a period of special leave. Most contracts of employment are unlikely to set out provision on special leave. However, it is within the discretion of every employer to allow special leave.  
In the unprecedented time that we find ourselves in it, all reasonable employers should consider special leave for employees who are forced to quarantine.  
It is up to the employer's discretion as to whether a period of special leave should be paid. Special leave can be paid in full, based on the employee's normal pay, paid on part or completely unpaid. Employers can chose to treat a quarantine period as a mixture of annual leave and special leave.  
While an employee who is on special unpaid leave might not be paid for the time that they have to quarantine, the important thing is that the leave is authorised by the employer.  
If an employer unreasonably refuses to grant a special period of authorised leave, then they are likely to face challenge from the employee or the employee's trade union. Given that the reason for the quarantine is Government guidance the employee cannot be expected to break the quarantine because their employer has unreasonably refused their request.  
If an employer does refuse to allow authorised leave, then the employee is exposed to the risk of being disciplined for not attending work. The outcome of any disciplinary action could be dismissal. In particular, an employee who already has been disciplined due to unreasonable absence levels could be at risk of dismissal if their employer refuses to authorise their leave period. An employee in the circumstances with more than 2 years' service would be entitled to pursue an unfair dismissal claim in the Employment Tribunal.  
An employee who is refused authorised leave, whether it be in the form of extended annual leave or special leave might be entitled to resign in response to the employer's refusal and bring a claim for  constructive dismissal. An employee with two years' service might be entitled to pursue a claim for constructive dismissal in the Employment Tribunal.  
For employees who are due to travel to any of these countries, it is important that they discuss any impending travel plans with the employer before they decide to go on their holiday. It is important that the employer is given a fair opportunity to decide whether they can accommodate the quarantine period.  
It might be reasonable for an employee and employer to reach agreement on whether the employee should travel. The employer cannot force the employee to cancel their holiday, however they can give withdraw the employee's annual leave authorisation.  
Any authorised holidays can be withdrawn as long as the employer gives notice of the same length of time as the holiday would have been. An employer could cancel a seven day holiday by given notice seven days before the employee's holiday is due to start.  
If an employee still insists on going on holiday after their holiday authorisation has been withdrawn then they will be treated as having an unauthorised absence. This is likely to lead to disciplinary action being taken and could lead to dismissal.  
Support for Employers
 If you are an employer and need advice regarding how to deal with staff who have to quarantine, call us now on 0800 612 4772 or Contact us via our website 
Support for Employees
Employees have three months, minus a day, from the date of any action by the employer to lodge a claim in the Employment Tribunal. If you would like a free consultation call us now on 0800 612 4772 or Book Now via our website .