An employment tribunal has determined that an employee with long COVID symptoms was disabled within the meaning of section 6 of the Equality Act 2010 (EqA 2010).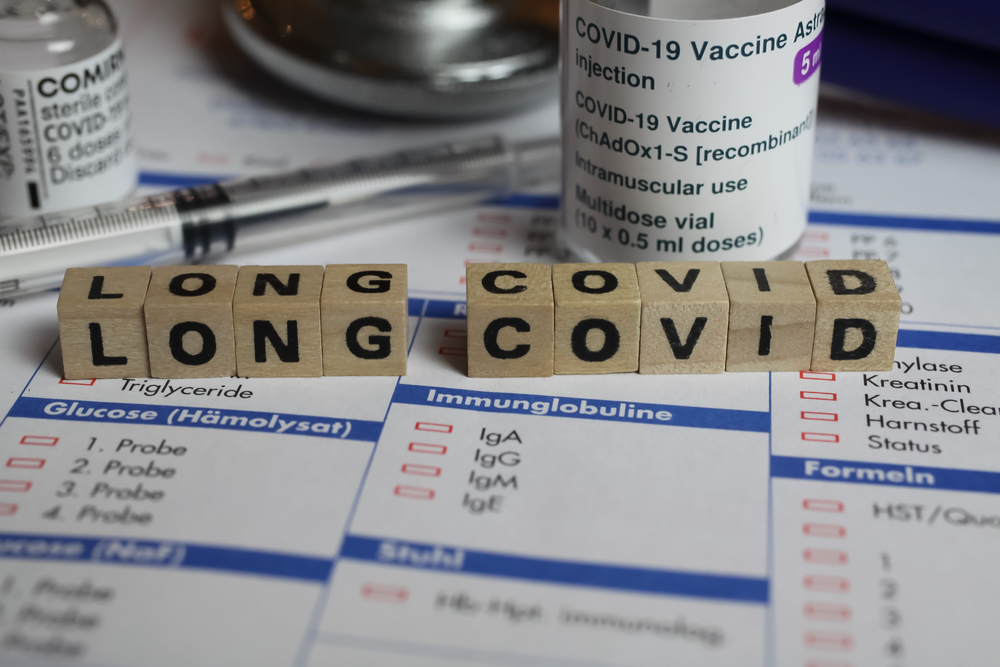 At the beginning of June and with a suspected 1.8 mission people in the UK estimated to be experiencing Long Covid Symptoms, we considered whether Long Covid is a disability under the Equality Act.  At that time the likely answer to this question was both unclear and untested but following a recent ruling at the Employment Tribunal, the answer in this case at least appears to be a clear YES.
Background of the Long Covid Case
From April 2001, Mr Burke was employed as a caretaker by Turning Point Scotland, a charity providing a range of services for individuals facing learning disabilities, alcohol and other drug use, mental health, autism, early onset dementia and Huntington's disease.
In November 2020, he tested positive for COVID-19 initially with only mild, flu like symptoms but after isolating, he developed severe headaches and fatigue. Because of these symptoms, Mr Burke had to lie down to recover after waking, showering and dressing and he struggled standing for long periods. He could not undertake household activities, like cooking, ironing and shopping and experienced joint pain, a loss of appetite, a reduced ability to concentrate and difficulties sleeping. He also felt unable to socialise.
From January 2022, his health began to improve. However, the symptoms were unpredictable, and he would experience improvement only to suffer from fatigue, exhaustion and sleep disruption that continued to affect his day-to-day activities.
Mr Burke remained off work from November 2020 and fit notes provided by his GP referred to the effects of long COVID and post-viral fatigue syndrome. Two occupational health reports were obtained by Turning Point Scotland, one in April 2021 and the other in June 2021. Both reports concluded that it was "unlikely" that the disability provisions of the Equality Act 2010 would apply to Burke and that he was fit enough to return to work.  Despite this, relapses of his symptoms (in particular, fatigue) meant that he did not return to work and having exhausted his entitlement to sick pay at some time in June 2021, he was eventually dismissed in August 2021 because of ill health.
Mr Burke subsequently brought disability discrimination claims, among other claims. Turning Point Scotland sought to have the disability claim struck out on the basis that his condition did not constitute a disability under the Equality Act and a preliminary hearing was held to determine this point.
The Employment Tribunal Judgement
At the preliminary hearing, the tribunal had to determine whether Mr Burke was disabled during the relevant period. It concluded that he was.
It considered that he was not exaggerating his symptoms and had a physical impairment (post-viral fatigue syndrome caused by COVID-19), noting that there was no incentive for him to remain off work when he had exhausted sick pay. The physical impairment had an adverse effect on his ability to carry out normal day-to-day activities and this effect was more than minor or trivial and long term because it "could well" be that it would last for a period of 12 months when viewed from the dismissal date (the last alleged discriminatory act).
The tribunal noted that the employer's own view was that there was no date when a return to work seemed likely.
Case: Burke v Turning Point Scotland [2022] 5 WLUK 490 (27 May 2022) (Employment Judge Young).
What Can Employers Do to Manage Absence in Suspected Cases of Long COVID?
In consideration of both the EHRC statement and the established definition of a disability under the EqA 2010, Employers should adopt a cautious approach when managing cases of suspected Long COVID that may be considered a disability under the EqA 2010.
Key steps Employers should take include:
Investigate the cause and likely length of absence: Employers should establish the reason for absence and consider whether an individual is likely to return to work in the foreseeable future.
Obtain medical evidence: Depending on the illness in question, employers should consider requesting that the employee attends an examination with an independent specialist doctor or occupational health expert. The employer will normally bear the cost of an examination where it has been undertaken at their request. Information from an independent specialist who has not previously been responsible for the employee may be seen as more reliable than information from an employee's GP.
Meet and consulting with the employee regarding medical evidence. If the employer has obtained a medical report, it should meet the employee to discuss the report and consult with the employee before taking any action on the basis of its recommendations. Consultation involves an ongoing exchange of information and views concerning the employee's illness between the parties and full evaluation of any available medical evidence. This is especially important where there is any conflict between the evidence put forward by the employee and that obtained by the employer.
Consider reasonable adjustments or alternative employment. In consultation with the individual, the employer should consider whether there are any reasonable adjustments open to the employer to enable the individual to return to work in some capacity in the foreseeable future.  Employers should also consider if there is another job within the business that might be more suitable for the employee.  Any discussion of redeployment should be approached sensitively, as an employee may see it as a criticism of their abilities, or a demotion. If the job is in another office the employer will need to consider any relocation arrangements.  Reasonable adjustments may also need to be made to the procedure itself. For example, meetings could take place at the employee's home or other convenient location, the employee might require more notice of meetings than provided for by the employer's policy or more time to read material and prepare for meetings.
Dismissal and its alternatives. Where it looks as if the employee will not be able to return to work, or the prognosis is such that it cannot be said when (if at all) the employee might be fit, the employer will need to consider the situation carefully. There may be options to explore other than the obvious route of dismissal on capability grounds. It is important to consider these options both from the point of view of unfair dismissal law and because there may be contractual entitlements which arise and failure to explore them may give rise to claims for breach of contract.
Do You Need Assistance with a Long-Term Absence Issue?
The specialist employment law team at Employment Law Services (ELS) LTD have extensive experience in advising UK Employers on their legal obligations to ensure compliance.  If you have any queries about your legal obligations you can call us on 0800 612 4772, Contact Us via our website or Book a Free Consultation online.