As we near the end of the first month of 2023, we summarise they key developments in Employment Law we expect to see during 2023.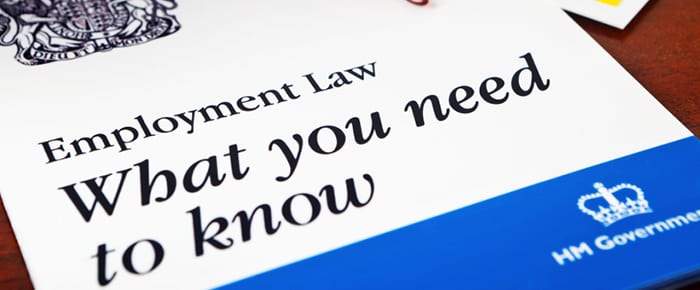 New Rates for Statutory Employment Payments
On 28 November 2022, the Department of Work and Pension (DWP) published its annual rate increases for 2023/24. All of the new rates will take effect on or around the start of the tax year on 6 April 2023.
Statutory maternity, adoption, paternity, shared parental pay will increase to £172.48 per week on 2nd April 2023 (up from £156.66).
Statutory sick pay will increase to £109.40 per week on 6 April 2023 (up from £99.35).
The minimum weekly amount an employee needs to earn to qualify for these will remain at £123.
New National Living Wage and National Minimum Wage Rates
Having accepted the Low Pay Commission's proposed increases to the national living wage (NLW) and national minimum wage (NMW), the new rates from 1 April 2023 will be:
Age 23 or over (NLW rate): £10.42 (up 9.7% from £9.50)
Age 21 to 22: £10.18 (up 10.9% from £9.18)
Age 18 to 20: £7.49 (up 9.7% from £6.83)
Age 16 to 17: £5.28 (up 9.7% from £4.81)
Apprentice rate: £5.28 (up 9.7% from £4.81
Retained EU Law (Revocation and Reform) Bill 2022-23
The intended purpose of the Bill is to repeal, amend or replace thousands of EU laws and regulations that were initially retained when the UK left the EU in January last year and will provide the UK Government with the means to update previously retained EU legislation via Parliament. Included in the Bill is a "sunset" provision that could potentially see all EU-derived subordinate legislation and retained direct EU legislation implementing EU law (regulations) scrapped entirely on 31 December 2023 unless otherwise preserved.
The introduction of the Bill could see changes to:
The Working Time Regulations
The Agency Workers Regulations
The Part-time Workers Regulations
The Fixed term Employees Regulations
TUPE (but only insofar as it implements EU law)
The Information & Consultation of Employees Regulations
Various Health & Safety regulations
The Maternity & Parental Leave Regulations
Trade unions and industrial action
The government is seeking to introduce measures to reduce the disruption caused by industrial action. The Transport Strikes (Minimum Service Levels) Bill 2022-23 was presented to Parliament in October 2022 and if passed, will require minimum service levels in transport services during industrial action (see Practice note, Transport Strikes (Minimum Service Levels) Bill). The government has suggested that it might extend the legislation to other services.
Employee data protection
The government has announced its intention to replace the UK GDPR with a British data protection system, which will be introduced by means of amending the Data Protection and Digital Information Bill.
Human Rights Act 1998
In June 2022, the government introduced the Bill of Rights Bill 2022-23, which aims to repeal the Human Rights Act 1998 and create a new domestic human rights framework around the European Convention of Human Rights (ECHR), to which the UK will remain a signatory. After being dropped by Liz Truss's government, the Bill of Rights Bill is now reported to resume its passage through Parliament.
Employment Bill
It was previously announced that the Employment Bill would be the vehicle for introducing these long-awaited measures. However, in December 2022, the Business Secretary, Grant Shapps, confirmed that there is no Employment Bill "on the cards per se".  Instead, the government is supporting Private Members' Bills that reflect some of the commitments that were expected to be included in the Employment Bill.
Potential legislative developments that were expected to be in the Employment Bill that are reflected in these Private Members' Bills include:
Flexible working
New duty to prevent sexual harassment
Extending redundancy protection for women and new parents
Tipping, gratuities, cover and service charges
Neonatal leave and pay
Leave for unpaid carers
Single enforcement body for the labour market
Confidentiality and non-disclosure agreements
Dismissal and re-engagement
We discussed some of these key developments in more detail previously in the following blog articles:
The Retained EU Law (Revocation and Reform) Bill Announced
 New National Living Wage & National Minimum Wage Rates from 1 April 2023 
 UK Government Confirms Flexible Working Will Become a Day One Right 
Do You Need Assistance?
The specialist employment law team at Employment Law Services (ELS) LTD have extensive experience in advising UK Employers on their legal obligations to ensure compliance.  If you have any queries about your legal obligations you can call us on 0800 612 4772, Contact Us via our website or Book a Free Consultation online.