He's Making a List….He's Checking it Twice…..but at this year's Christmas party will YOUR staff be naughty or will they be nice?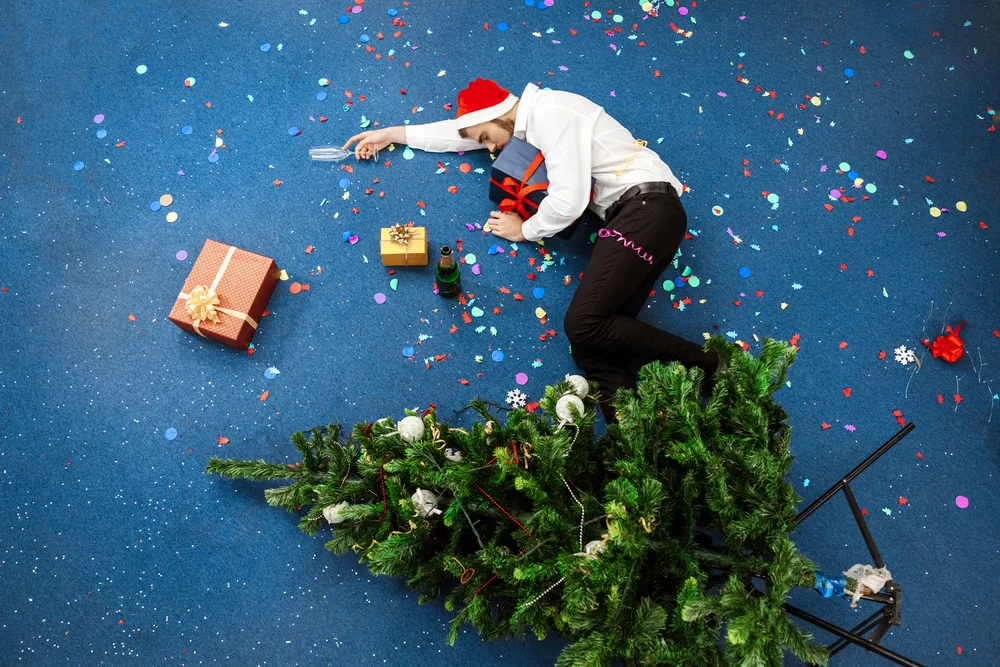 Many Employers have already started planning this year's Christmas party and are no doubt hopeful that this festive season will be an enjoyable time for bosses and employees alike, but without careful planning, employers could easily end up with a costly HR Hangover!
Christmas Party Planning
Before the party even begins employers could find themselves on the naughty list by making attendance at the annual Christmas party mandatory.
Employers need to remember that Christmas is a Christian holiday, so staff should NOT be placed under any pressure to attend Christmas parties if they don't want to.  Some may opt not to attend for religious reasons while others may have family obligations that prevent them from attending but whatever the reason, attendance at the annual Christmas party should not be mandatory.
Leaving staff off the invitation list can also potentially create problems for employers and expose them to discrimination complaints, so employers should ensure ALL employees are invited, including those who are on maternity leave, paternity leave and sick leave.
Christmas Party Time
Once the annual Christmas party starts, free flowing alcohol often acts as a trigger for some less than jolly employee behaviour leaving employers with a less than festive HR hangover to cope with.  Common issues employers often have to deal with after the annual Christmas party include gross misconduct (usually the result of a festive punch up), claims of bullying, harassment or even discrimination (sex, age, race, religious), and inappropriate photos and social media posts to name but a few.
To help employers avoid an HR hangover by steering their company sleigh around the traditional Christmas HR landmines, here are some 'Top Tips" from Employment Law Services (ELS):
Ensure all staff are aware that the Christmas party is still a work-related activity, that inappropriate behaviour will not be tolerated, and that may be subject to disciplinary action if they behave inappropriately.
Share the company's disciplinary and grievance procedures with all staff prior to the party.
At the Christmas party, ensure all employees are catered for regardless of their age, sex, sexual orientation, religion or disability.
Reiterate to all staff the business's social media policy and the consequences of posting pictures online that may damage the company's reputation or breach another colleagues right to privacy.
If staff are expected to come in the day after the office party, make sure this has been clearly communicated to them beforehand.
Lastly, consider providing transportation from the party venue to ensure staff arrive home safely.
Do You Need Assistance?
The specialist employment law team at Employment Law Services (ELS) LTD have extensive experience in advising UK Employers and can review your existing discipline & grievance policy to make sure they up to date and compliant with current legislation and the ACAS Code of Conduct. If you have any queries or concerns you can call us on 0800 612 4772, Contact Us via our website or Book a Free Consultation online.