In a recent survey 23% of employers said they plan to require staff to be vaccinated, but can employers impose a mandatory vaccination requirement on their employees?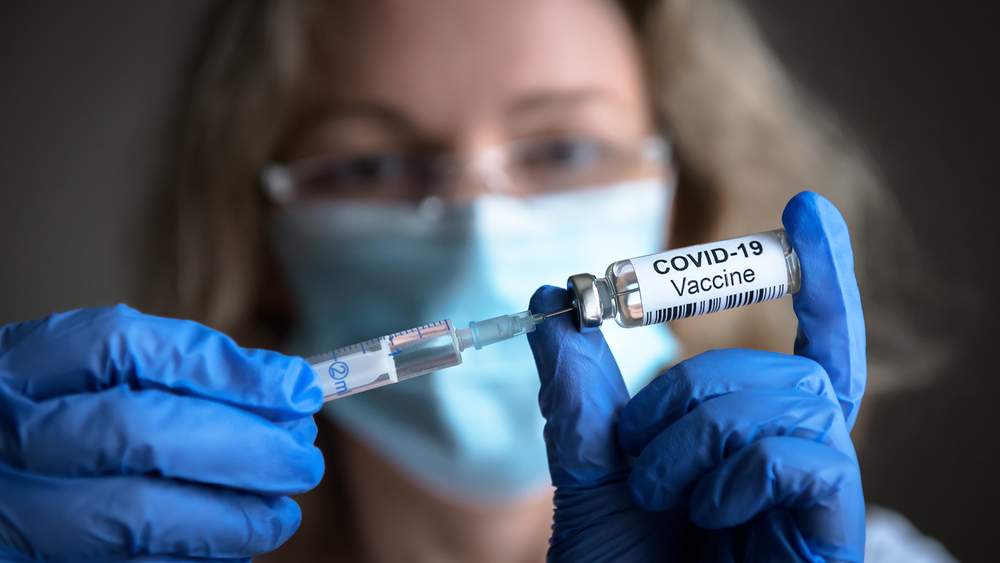 The Law on Mandatory Vaccinations
Although current legislation (the Public Health (Control of Disease) Act 1984 and the Coronavirus Act 2020), already gives the UK Government and devolved Administrations the power to make regulations to prevent, protect against, control or provide a public health response to the incidence or spread of infection or contamination, there is no legislation to mandate COVID-19 vaccinations and the Health Secretary, Matt Hancock, has stated that the government is not considering introducing legislation to make vaccinations compulsory.
So, Can Employers Require Employees to be Vaccinated?
In the absence of it becoming a legal requirement an employer cannot force an employee to be vaccinated without their consent. Vaccination without consent could amount to the criminal offences of assault.
An employer considering imposing a mandatory vaccination requirement, or treating employees or job applicants differently because of their vaccination status, should consider the following: 
Vaccination is not suitable for everyone.
Requiring an employee to be vaccinated without their consent as a condition to providing work could amount to a repudiatory breach of contract, entitling them to claim constructive dismissal.
There are potential reasons where a mandatory requirement to be vaccinated could be indirectly discriminatory against certain protected characteristics and a breach of Article 8 of the European Convention on Human Rights.
Currently, private vaccination is not available. All individuals must wait their turn, in order of priority, to be offered vaccination.  Allowing only vaccinated employees to return to the workplace could potentially lead to indirect or direct age discrimination claims by younger employees, although both direct and indirect age discrimination can be justified.
A vaccination requirement may be difficult to justify on health and safety grounds. Although vaccination reduces the chance of the vaccinated individual becoming ill, the extent to which vaccination reduces transmission is still under review. Although the Guide for healthcare workers states that it is likely that vaccinated healthcare workers will be less likely to pass on infection as the viral shedding period will be shortened. Further, it is not yet known how long protection from vaccination will last. The current advice is clear that vaccination is not a substitute for workplace COVID-secure measures which must continue to be complied with.
Imposing a mandatory vacation requirement could result in negative publicity for the employer which could have a detrimental impact on business profitability, employee retention and recruitment.
There is a very small risk that vaccination could have long-term adverse side effects for some individuals. A cautious employer may also be concerned about the risk of an employee having an adverse reaction to the vaccine. An employee who was compelled to obtain the vaccine and who suffers an adverse reaction, may attempt to bring personal injury proceedings against the employer. For information on potential waivers in this respect.
Consultation with workplace and health and safety representatives, and with trade unions, is likely to be required. 
There are data protection implications of requiring employees to provide information on their vaccination status, verifying its accuracy, and retaining that data.
In theory, an employer could decide to prevent unvaccinated employees from entering the workplace or restrict their duties. This could in turn adversely impact an unvaccinated employee's pay.  Preventing an employee from coming to work risks leaving the employer in breach of contract and could give rise to claims of constructive dismissal if the employee resigns in response or is dismissed. 
The Acas guidance advises that employers should support staff in getting the vaccine but cannot force them to be vaccinated. However, it acknowledges that it may be necessary to make vaccination mandatory where it is necessary for someone to do their job, for example where they travel overseas and need to be vaccinated.
Alternatives to Mandatory Vaccination
Employers considering alternatives to mandatory vaccination may prefer to encourage voluntary vaccination within their workforces as an alternative to mandatory vaccinations.  Taking advantage of the information currently available on the potential advantages and disadvantages of vaccination, Employers could communicate this to staff to assist them in making an informed decision.  Doing so would be in accordance with an employers' duty of care and obligation to take reasonable steps to provide a safe workplace and safe system of work.
Additional alternative measures employers should consider include:
regular testing for frontline staff (only available in England – https://www.gov.uk/get-workplace-coronavirus-tests);
regular health and safety reviews to ensure that the employer is up to date with, and properly implementing, the COVID-secure guidelines for its particular industry. 
allowing employees to work from home, where possible; or
temporarily changing employee roles or responsibilities to minimise the workplace risk as far as possible.