The new Real Living Wage increase announced today will give a full-time worker £2,730 a year more than a worker earning the current government National Living Wage.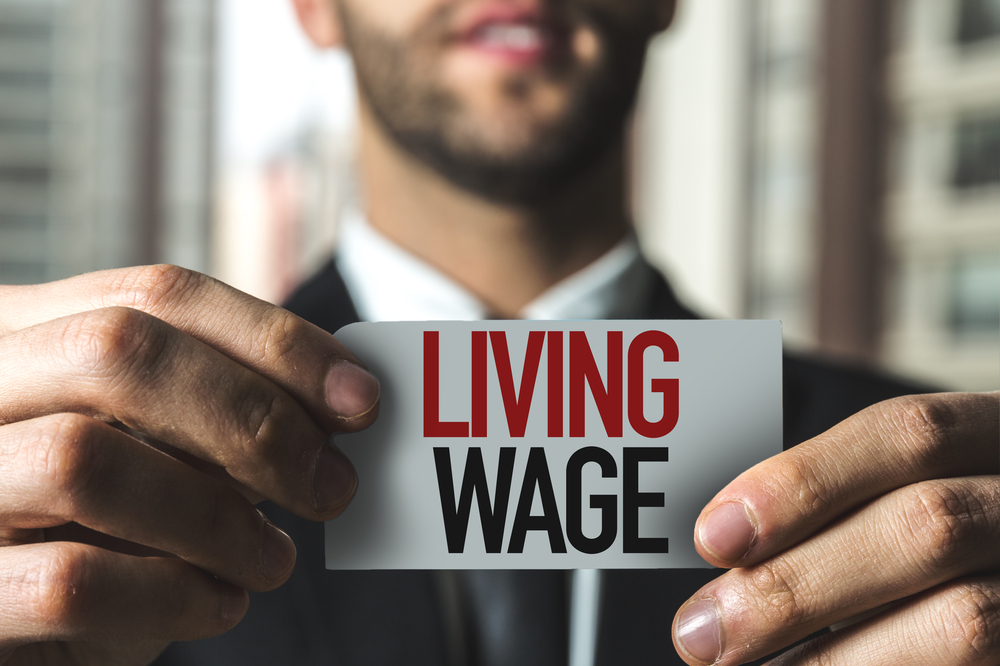 New Real Living Wage Rates
In response to the cost-of-living crisis, the Living Wage Foundation has brought forward the rise to the Real Living Wage, which was planned for November, and has today announced a 10.1% increase bringing the Real Living Wage up to £10.90 per hour across the UK and £11.95 in London.  This is the largest year-on-year increase announced by the Living Wage Foundation since the scheme was launched in 2011.
Katherine Chapman, director of the Living Wage Foundation, said "Today's new rates will provide hundreds of thousands of workers and their families with greater security and stability during these incredibly difficult times."
The number of Living Wage employers in the UK, which doubled over the past two years, now sits at 11,000 and approximately 390,000 workers of accredited Living Wage employers are set to benefit from a significant pay increase just as inflation rates and the cost of living in the UK reaches a record high.
The Real Living Wage vs The National Living Wage – What's the Difference?
The Real Living Wage is a voluntary rate paid by employers who choose to go above and beyond the government minimum to ensure their staff are always paid a wage that covers the cost of living, and it is based on calculations of the cost of living carried out by the Living Wage Foundation and applies to all workers over 18.
In contrast, the National Living Wage and the National Minimum Wage is the legal minimum set by the government for workers aged 16-22 and those over 23.  These rates change on 1 April every year.
23 and over
21 to 22
18 to 20
Under 18
Apprentice

NLW / NMW Current Rates

1 Apr 2022 – 31 Mar 2023

£9.50

£9.18

£6.83

£4.81

£4.81
Apprentices are entitled to the apprentice rate if they're either aged under 19 or aged 19 or over and in the first year of their apprenticeship.
What Can Employers Do?
In the three months to the end of April 2022 the median basic pay increase in the UK was 4%, the highest recorded level since September 1992, so its clear that many employers have already tried to close the growing gap between pay and inflation but many employers are still struggling to overcome the many challenges created by the Covid-19 pandemic and rising operating costs that are being driven by soaring inflation rates.
The challenge for many employers, therefore, will be how they can continue to keep employees engaged and performing in the absence of being able to offer workers substantial pay rises.  Some alternatives to pay increases that employers may wish to consider include:
Extra (paid) time off
Extended lunch breaks
Early finishing times on Fridays
Flexible working hours
Wellness / Mental Health programmes
Skills training
One-off bonus payment
Do You Need Assistance?
The specialist employment law team at Employment Law Services (ELS) LTD have extensive experience in advising UK Employers on pay and benefits.  If you have any queries about your options you can call us on 0800 612 4772, Contact Us via our website or Book a Free Consultation online.