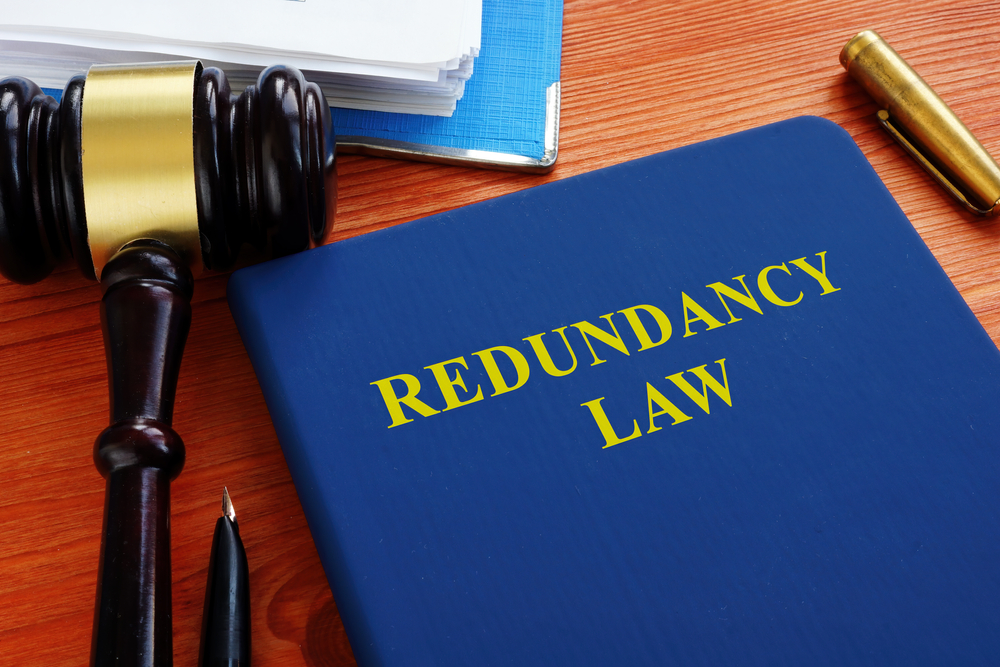 What is the law on redundancy for employees?
Redundancy can happen for any number of reasons, leading to reductions in a business's workforce. Whether you're expecting it or not, the important thing is to remain calm. There are laws in place to govern redundancy for employees. This includes redundancy pay, notice periods, the nature of dismissal, and more. 
Knowledge of redundancy law is important for both employees and employers. That's why we're breaking down each aspect of employee redundancy law below. 
Redundancy law for employees
It's enshrined in redundancy law UK for employers that employees are entitled to certain allowances. This is designed to protect employees' rights and prevent exploitation. Two considerations during a redundancy are: 
Compulsory redundancy – an employer selects who to make redundant. Selection must be transparent and based on fair criteria.

 

Voluntary redundancy – individual workers can volunteer to be made redundant. An employer will approach employees with a redundancy offer when they're planning to remove certain job roles.

 
Reasons for redundancy include: 
 

Where the business disappears, that is to say the employer is closing down the business altogether

 

The employer is closing down his business in the place where the employee is actually employed, which could be summarised by saying that the workplace disappears

 

The business has a diminished need for a particular role

 
Employees facing redundancy have rights to the following: 
Redundancy

pay

 
Typically applies to employees that have worked for their current employer for at least two years. Statutory redundancy pay is not taxable under £30,000 and is calculated based on weekly earnings. For those under 22, it's half a week's pay for each full year. Between 23-41 it's one week's pay per full year. Then for employees over 41 it's a week and a half pay per year. 
Exceptions to redundancy pay occur when an employer offers to keep an employee on, or when the employee refuses an offer of suitable alternative work. Employees are also not entitled to statutory redundancy pay if they fall into one of these categories: 
Crown servants, armed forces members, police.

 

Apprentices.

 

Formerly registered dock workers and share fishermen.

 

Domestic servants who share a familial connection with the employer

 
Along with statutory redundancy pay, employees are entitled to their holiday pay and any contractual company benefits when they're made redundant. 
Notice period
Employees being made redundant must be given a notice period prior to the end of employment. The duration of this period may vary between jobs, although it will likely be included in the contact. If not stated in the contract, the notice periods for statutory redundancy are: 
At least a week for those that have been employed by the same organisation for between one month and two years.

 

One week per year of employment for those between two and twelve years.

 

Twelve weeks for those employed for longer than twelve years.

 
Employer consultation
Employees are entitled to a consultation with their employer to talk about the reasons for redundancy, as well as any alternatives. There aren't any associated parameters if there are a total of 19 or less redundancies taking place. However, employers at a single establishment are making 20 or more within a 90-day period, they are bound by collective redundancy rules. 
In this event, the consultation should take place between the employer and a representative. They can either be nominated from among the employees or provided by a trade union. The minimum length of a collective consultation varies depending on the number of redundancies. For 99 or less it can take at least 30 days, and for 100 or more this is 45 days. It covers: 
Reasons behind redundancies

 

Measures to avoid redundancies

 

How to minimise dismissals

 

How to limit the effects of redundancy for employees

 
UK businesses must notify the Redundancy Payments Service (RPS) before the start of a collective consultation. This is done by filing form HR1. Employers open themselves up to unlimited fines if they don't follow this procedure. 
Read the full list of legal requirements for collective consultations. 
Option

for job

moves
Although it's not guaranteed, employees facing redundancy might be offered suitable alternative employment. This will be in another role within the same organisation. Job suitability criteria includes: 
The job terms

 

The employees' relative skills, abilities, qualifications, and circumstances

 

The pay, benefits, status, hours, and location

 

The similarity of the work compared to the employees' current role

 
Employees offered alternative employment have the right to a 4-week trial period. During this time, they can voice any reservations about the role and decide if the job is unsuitable. Refusing alternative employment during this period will not affect their employee rights, which includes statutory redundancy pay.  
In a similar vein, employees that have been continuously employed for at least two years can request time off to find a new job. Employers can also provide training to help the employee find another job. The amount of time granted will vary depending on the individual's circumstances. Any time off must be paid up to a maximum of 40% of week's pay. 
Unfair dismissal
A major aspect of redundancy law is the grounds for dismissal. Under UK law, employees cannot be selected for dismissal due to reasons relating to gender, sex, age, disability, or pregnancy. If you suspect you've been subject to an unfair dismissal, or you employer hasn't fulfilled redundancy responsibilities, you could make a claim to an employment tribunal. 
Employees should also be aware that employers must provide a reason for dismissal that's consistent across employees. For example, one employee can't be dismissed when another has done the same thing and kept their job. It's advisable to obtain your dismissal in writing. 
Get redundancy advice for employers
At Employment Law Services, we understand that redundancy can be an awkward and complicated process. Fortunately, our specialist team are experts in employment law for business. This allows us to help employers and employees make the most of tricky legal situations like redundancy.