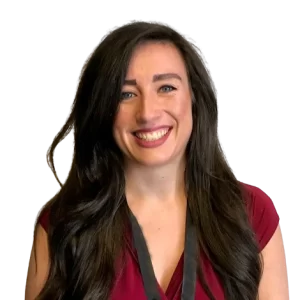 Naomi Scrimshire QInstPA, BA(Hons)
Employment Law & HR Advisor
Naomi is a proficient HR and ER specialist with over six years operational experience providing advice and support to Directors and Senior managers across a range of contentious and non-contentious employment related matters to mitigate risk and protect businesses from costly employment tribunal claims.
Naomi has vast experience in coaching and mentoring management, working through complex ER cases inclusive of Disciplinary, Grievances, Short-term & Long-term Absence cases and Performance management. Naomi has key experience in advising managers in line with employment law, providing guidance on best practices and associated risks.
This is evidenced through the variety of workplace employment law & HR training Naomi has created and delivered across the organisations she has supported, upskilling managers and enabling them to input best practices across their relevant functions in order to mitigate risk.
Naomi is a certified employment law practitioner and qualified in Employment Law Practice and Procedure at SCQF Level 10.  Naomi holds a Professional Practicing Certificate in Employment Law, is a Qualified Member of the Institute of Paralegals (IoP) and CIPD Member, and she has a BA (Hons) in Human Resources Management from the University of the West of Scotland.