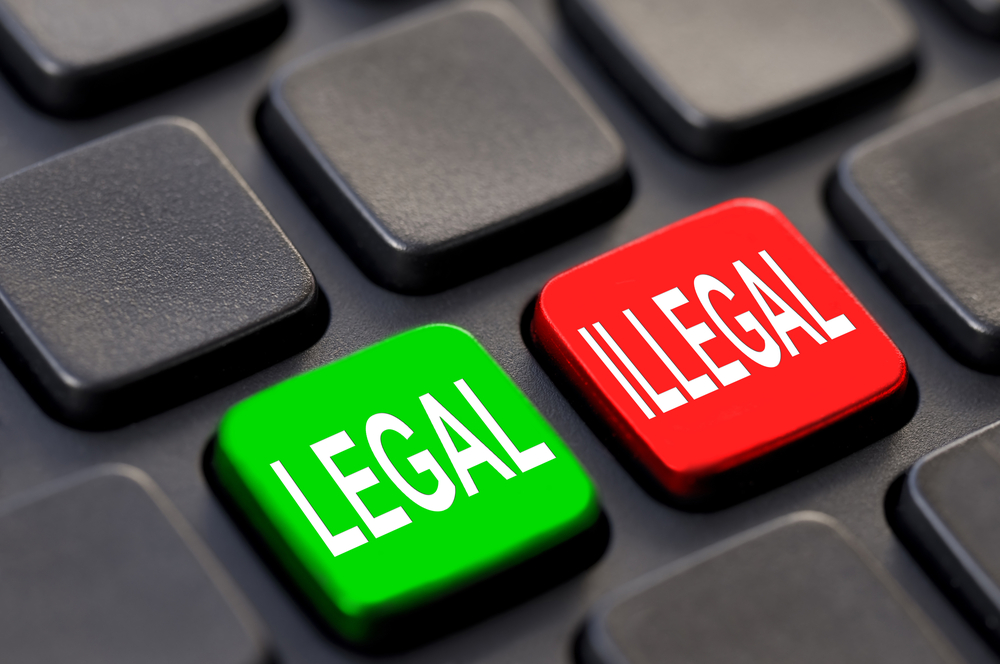 Government to triple fines for employing illegal workers
On 7 August 2023, the UK government announced the tripling of fines for the employment of illegal workers. The last time this civil penalty was increased was in 2014, with a first-time breach costing £15,000 and repeat breaches costing £20,000. The increase, set to be implemented in early 2024, will see fines rise to £45,000 for first time offences and £60,000 for repeat offences respectively.
The government has said the move is necessary to combat illegal working practices in the UK, reportedly at their highest levels since 2019. Since 2018, the Home Office has recorded around 5,000 civil penalties issued to employers totalling an estimated £88.4 million. This is based on quarterly reports to assess the government's illegal workers policy.
What employers need to know
It is unlawful to employ someone who does not have the right to reside and the appropriate right to work in the UK or who is working in breach of their conditions of stay.
Currently, those that employ individuals without the right work in the UK can face up to 5 years jail time, in addition to the fines. The regulations also affect landlords who allow illegal migrants to rent their properties. However, this only applies in the case the employer/owner has 'reasonable cause to believe' someone doesn't have the right to work in the UK. Examples include:
False or incorrect papers
Their leave has expired
They have not been given permission to do certain types of work
They were not granted permission to enter or remain in the UK
If you are found to be in breach of these regulations as an employer, you will be issued a civil penalty notice. This contains details on how you can pay the fine, the next course of action, and what can be done to make an objection. After receiving the notice, employers have 28 days to respond.
In light of these upcoming fine increases, it is therefore advised that employers conduct thorough employee background checks. This allows them to obtain a statutory excuse to the civil liability penalties outlines above.
Employees
The individuals caught working illegally are also deemed to be committing a criminal offence. As a result, while their penalties are not as severe as those for employers, they still face consequences. This can include fines, confiscation of wage earnings, and up to 6 months imprisonment.
Conducting right to work checks
It is the responsibility of all UK employers to prevent illegal working. Therefore, reporting an illegal worker should be a step that businesses never reach. This can be avoided by conducting right to work checks on an employee-to-employee basis. While there is official government guidance on how to do this, here is a list of simplified advice:
Check the eligibility of all prospective employees prior to their first working day.
Conduct follow-up checks on those with UK right to work permissions subject to a time limit.
Keep records of what checks were carried out and when. This information should be stored securely so it can be referred to if necessary.
Do not employ individuals where it has come to your attention, or you have 'reasonable cause to believe', they are an illegal worker.
With the tripling of fines for employers who employ illegal workers, this is now more important than ever. This is because the fines now represent a more significant financial risk to business owners. Therefore, if you're unsure of anything related to illegal working regulations in the UK, you should seek the advice from employment law professionals.
Avoiding claims of discrimination
To avoid claims for discrimination, employers should carry out appropriate checks on all prospective employees, not merely those who appear to be of non-British descent.  To assist employers, the Home Office issued a Code of Practice, which came into force in May 2014.  This latest version, which applies to employment commencing on or after 6 April 2022 and where a repeat check is required on an existing worker on or after that date, includes changes to further clarify the code of practice, including the meaning of terms used within it, what amounts to unlawful discrimination, and how to avoid discrimination when carrying out right to work checks. There is also additional guidance on fair recruitment processes, including in relation to online checks, and information for employees about employers' obligations to conduct right to work checks.
If an employer has carried out checks and established that an individual is not permitted to work in the UK, it can refuse to employ that person but failure to observe the code of practice may be taken into account by an employment tribunal in deciding whether there has been discrimination.
Employment law specialists
If you want help with employee right to work checks, contracts, HR policies, and more, look no further than Employment Law Services (ELS) LTD. We offer fixed fee legal solutions for both employees and employers. These are created in consideration of your business, its workers, and the situation. As a result, you can be confident in achieving the desired outcome for your business. Contact us today to book a consultation with members of our expert employment law team.