England Introduces Tougher National Lockdown Restrictions
This evening Prime Minister Boris Johnson addressed the nation to confirm tougher lockdown restrictions will be introduced across England with effect from midnight 4 January 2021, suggesting England could "steadily" move out of the national lockdown from mid-February.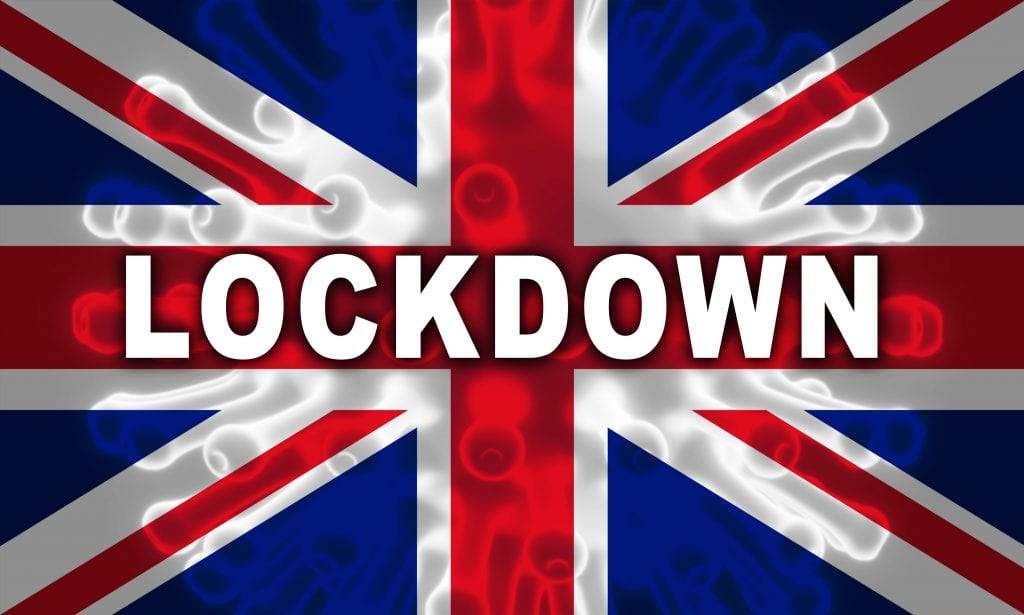 Tougher Lockdown Restrictions in England
Most areas of England are already subject to strict tier 4 restrictions but despite this, COVID infections have continued to rise at an alarming rate with 58,784 new cases of the virus having been recorded today (Monday 4 January 2021).
The Prime Minister's announcement this evening follows a similar announcement by Scotland's First Minister, during which she confirmed tougher lockdown restrictions being introduced across Scotland from midnight on 4 January 2021.
Key Changes to Lockdown Restrictions in England
Whereas local restrictions applied in England previously, these new, tougher restrictions will apply nationally across the whole of England.
It will now be a legal requirement to stay at home and not leave home except for essential purposes, such as shopping for basic necessities (as infrequently as possible), to undertake exercise alone or with members of your household only for a medical need to provide care or help a vulnerable person, or to travel to and from work, only if absolutely necessary and only if you are unable to work from home.
Clinically extremely vulnerable people should begin shielding again and those not able to work from home should not go into work at all.
Primary and secondary Schools will be closed to the majority of pupils from 5 January 2021, except for vulnerable children and those of key workers, and will move to remote learning only.  Exams have been cancelled.
In making his announcement, the Prime Minister confirmed that the whole of the UK must now move to COVID Alert Level 5 "meaning that if action is not taken, NHS capacity may be overwhelmed within 21 days".
Citizens across the United Kingdom are again being told to: 
"Stay at home. Protect the NHS. Save Lives."
Impact of New Restrictions for Employers
Following today's announcements, we consider some of the issues Employers might face due to tougher lockdown restrictions and what the new tougher restrictions might mean to Employers. 
We also set out the key features of the extended furlough scheme here:  The Extended CJRS (furlough scheme)
What About Restrictions Wales and Northern Ireland?
Wales imposed level 4 restrictions on 20 December 2020 and Scotland and Northern Ireland imposed tier 4 lockdown restrictions from midnight on 26 December 2020, but despite these restrictions COVID infections have continued to rise at an alarming rate with 54,990 new cases of the virus having been recorded on Sunday 3 January 2021. With the rest of the UK now subjected to even tougher lockdown restrictions similar to those introduced on 23 March 2020, it looks very likely that Wales and Northern Ireland will also introduce further restrictions and the respective administrations are meeting this evening to discuss the ongoing situation to decide what steps they will take.
From Darkness to Light – The Roll Out of the COVID-19 Vaccine
The newly approved coronavirus vaccine created by Oxford University and AstraZeneca is being rolled out across the UK today and the Prime Minister said that "if things go well", the government expects to have offered a first vaccine dose to everyone in the four top priority groups in England by mid-February.  This includes vaccinating all residents in a care home for older adults and their carers, everyone over the age of 70 and all frontline health and social care workers.  The Scottish government has said it is "on track" to vaccinate everyone eligible in the first wave by spring 2021.
Support from Employment Law Services (ELS)
Advice & Guidance for Employers & Employees
The COVID-19 lockdown restrictions continue to present numerous and complex challenges for Employers and Employees alike. If you are experiencing challenges and require specialists advice, book a free consultation with our team of employment law specialists.