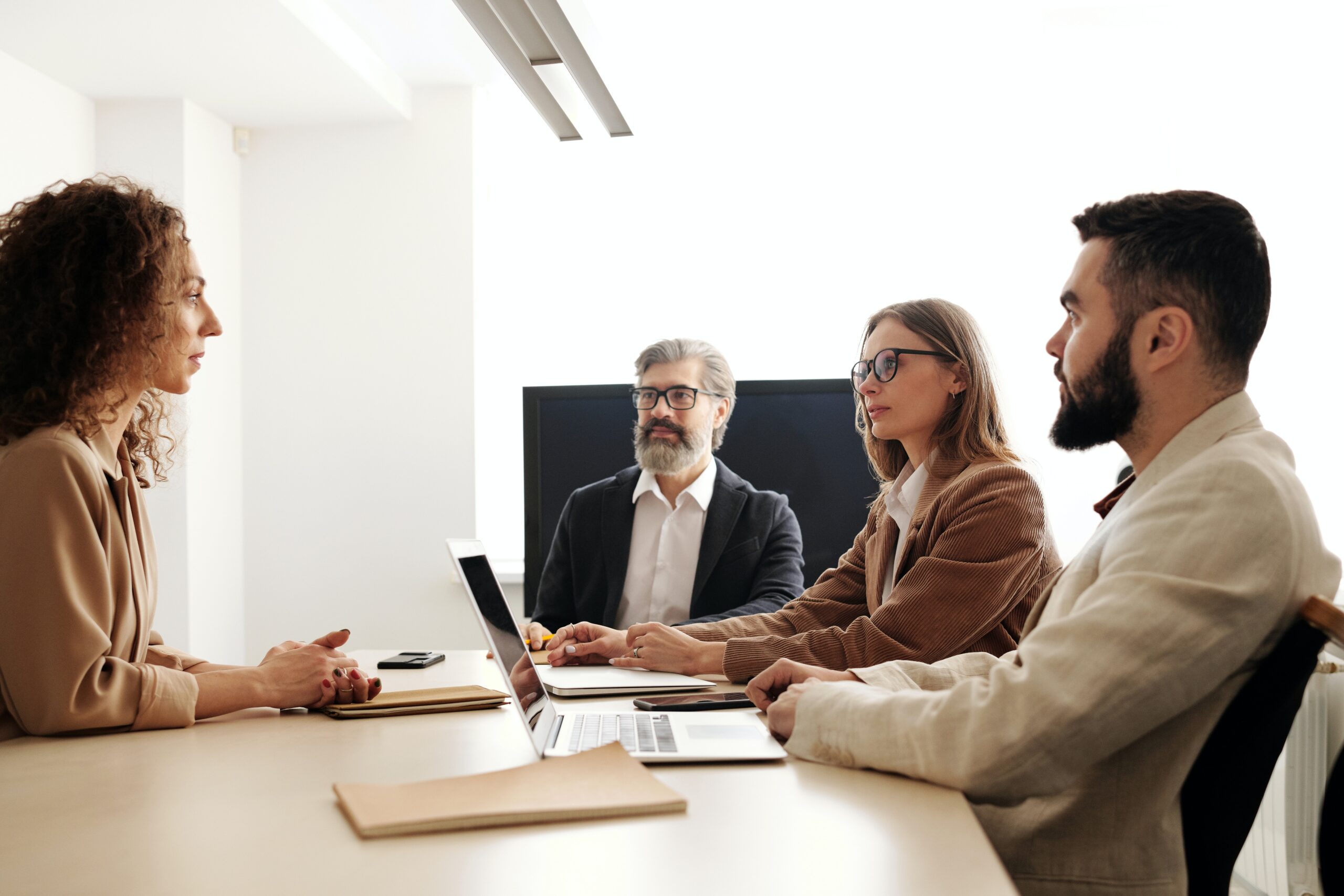 The benefits of outsourcing HR
Human resources – it sounds quite tyrannical. In fact, the HR department is a valuable asset for long-term business health. This is because employees are the lifeblood of any business. What's more, research has found that the working environment is the most valued factor for employee happiness. As such, its important employers ensure they have adequate resources devoted to HR.
In this blog we'll be going over the role of HR in businesses, and how outsourcing to experts like Employment Law Services (ELS) LTD allows employers to stay on top of their responsibilities.
The importance of HR for businesses
The goal of HR is to manage and support employees over the course of their life cycle. It's therefore responsible for finding, screening, recruiting, and training applicants. Additional roles include administration, aiding in budget control, and conflict resolution.
Human resources also help shape and maintain company culture. This is because its activities impact employees at all levels of the business, including the owner. Creating a positive workplace environment takes constant attention, which HR outsourcing helps achieve.
The nature of a business's HR responsibilities is characterised by the work done by its employees, as well as its size. For instance, many SMEs don't have a dedicated HR department due to the number of people employed by the business. However, owners that take on HR roles themselves risk of failing to uphold legal requirements. Employment Law Services can provide qualified advice and support to business owners and managers, even if the business doesn't have a HR function.
Why outsource HR?
Small and medium sized businesses can grow quickly, leading to the employment of more and more workers. During this process it can become too much for leaders to manage employee wellbeing alongside their other duties.
If you're an employer considering whether to outsource HR, you should assess your current HR responsibilities. Are they detracting from profitable action? Do they require specialist skills and training? Does it mainly consist of temporary recurring tasks? If even one of these answers comes back as a yes, the business could benefit from outsourcing its HR.
Ensure legal compliance
Employment and labour laws are complex, with the ability for corner case scenarios to arise. It typically takes members from multiple in-house HR teams to formulate a policy that covers all areas. An external HR department can act as an employment law helpline for employers, constantly monitoring changes to employment law.
This is important as failure to comply can open the business up to claims, which can damage its reputation. This is alongside potential financial consequences too. Outsourcing helps avoid costly mistakes as there's less pressure on HR administrators.
Time and resource savings
Outsourcing HR gives employers and managers more time to oversee key operations. This lets employers focus on improving business efficiency and facilitates vertical relationships. It also helps simplify time consuming procedures like payroll and benefits packages.
Improved information gathering
Using the most advanced and up-to-date employee management tools can be expensive. However, third party HR companies will employ these technologies and offer their benefits to your business. Employment Law Services (ELS) LTD can provide customers with comprehensive human capital metrics to measure performance and ensure company policy is being upheld.
Access HR expertise
Managing employee needs takes a great deal of experience and nuance. This is furthered by the range of responsibilities that fall within HR. For example, an employer with an accountancy background might be well suited to payroll duties but unable to deal with workplace disputes. Outsourcing gives a business access to expertise in all areas of HR.
Options for outsourcing HR
There are different outsourcing options for businesses looking for HR advice and support. These vary depending on the scope of processes that can be outsourced, along with the specific functions covered. As such, the choice will be guided by the needs of the business. Options for outsourcing HR functions are:
Human Resources Outsourcing (HRO) – sometimes called Business Process Outsourcing (BPO), this involves employing a subcontractor to take over HR function to any degree.
Administrative Service Offering (ASO) – outsourcing administrative HR functions like worker's compensation, payroll, employee benefits, HR management, and safety programmes.
Independent contractors – an individual that helps the company build their HR function without being employed. Independent contractors aren't given full-time work either, instead they're commonly on a retainer.
Staffing companies – agencies that help source candidates for new roles. These companies work with the business during the recruitment stage of an employees' lifecycle. They aren't concerned with the benefits aspect of HR.
Professional Employer Organisation (PEO) – companies that provide an outsourced solution for HR management. They form a joint employment agreement, meaning the PEO becomes the employer of record. As a result, a PEO can manage and perform more complex HR functions. This includes health benefits, payroll tax compliance, paid time off, leaves of absence, workers' compensation and insurance claims.
Employment law services for businesses
Looking for clarity on how employment law affects HR in your business? The team at Employment Law Services (ELS) LTD is ready to provide expert HR advice for employers. We help by shouldering HR responsibilities with professionalism. Access a free consultation and we'll help you take care of your employees.