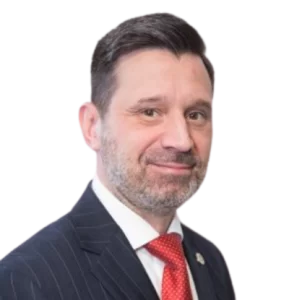 Gary H Sutherland FInstPa,MIoD, FInstLM
Managing Director
Founder and Managing Director of Employment Law Services (ELS) LTD, Gary is an experienced employment law practitioner with over 25 years of operational management success working with companies ranging is size from 5 to >5000.
Gary has accumulated a wealth of experience that spans all aspects of business and brings with him a rare combination of employment law knowledge and practical 'hands-on' operational management experience. This rare combination gives Gary a unique ability to deliver business critical employment law and HR advice to business owners, directors, and senior managers, helping them ensure they prevent problems and protect their businesses from time consuming personnel problems and/or costly employment tribunal claims.
Gary holds a Professional Practicing Certificate in Employment Law and is a Fellow of the Institute of Paralegals (IoP), member of the Institute of Directors (MIoD), Fellow of the Institute of Leadership & Management (ILM), and member of the Professional Paralegal Register (PPR) and is widely recognised as a highly experienced employment law specialist, manager and leader.
Gary is committed to delivering practical employment law advice and professional HR services of the highest standards and to meeting continuous professional development requirements, ensuring he remains completely up to date with the latest employment law legislation and best practices in leadership.
Gary also previously volunteered as a Trustee Board member with Cancer Support Scotland and Stirling Citizens Advice Bureau where he had responsibility for contributing to the discharging of the Boards' duties in the areas of service delivery, finance, staffing, funding, governance, and setting policies and procedures.
Gary also previously served as a Panel Member with Children's Hearings Scotland where he was responsible for making legal decisions in the best interests of the children or young people at hearings after considering the needs, circumstances and best interests of the children and young people, including whether compulsory measures of supervision are needed and, if so, what they should be.