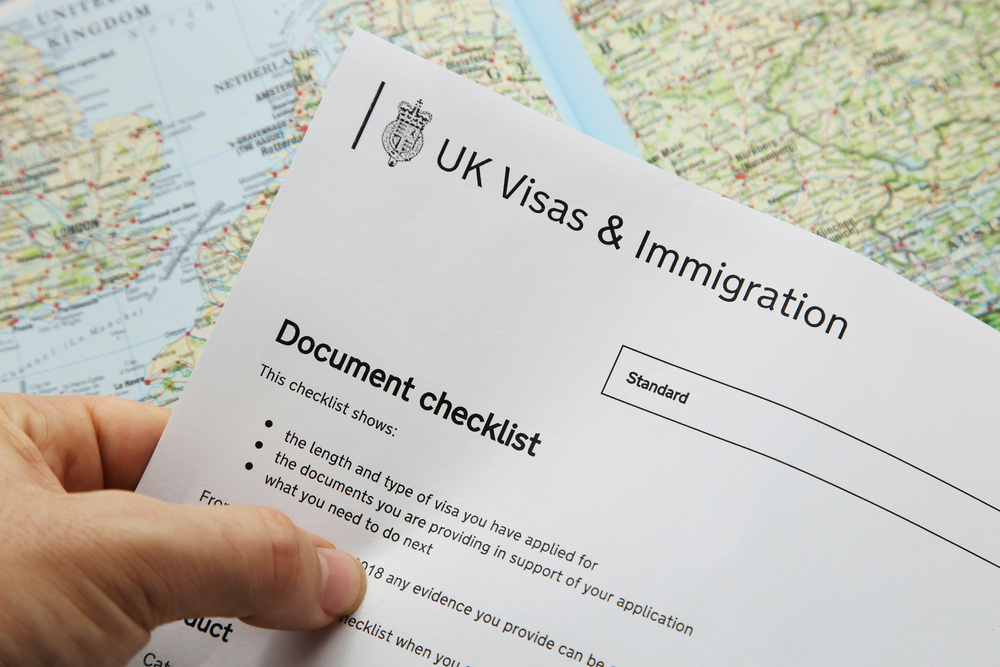 Right to Work Checks:  What UK Employers Need to Know
The Immigration Act (IA) 2016 includes key measures to combat illegal working and employers who fail in their legal obligations to undertake them face stiff penalties.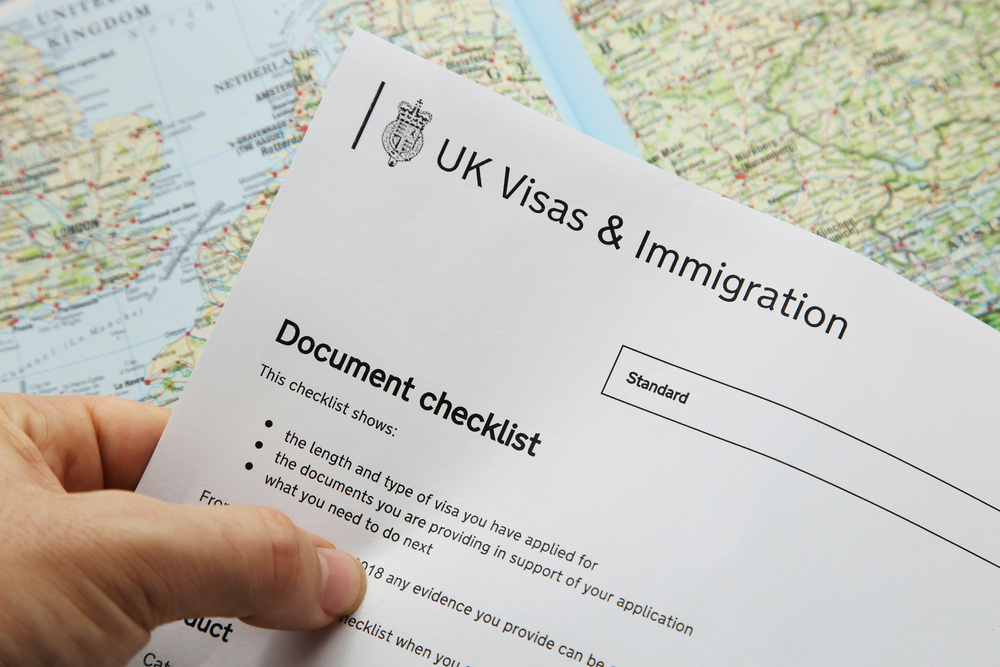 Right to Work Checks to Prevent Illegal Working in the UK
Employers have a legal obligation to prevent illegal working and any employer who employs someone who does not have the right to reside and the appropriate right to work in the UK, or who is someone breaching their conditions to say, will be breaking the law.
To comply with their obligation to prevent illegal working, an employer must:
Carry out "right to work" checks on all prospective employees before the employment starts. The three-step checks that employers must undertake to comply with the law and secure the statutory excuse are to:
Obtain the employee's original documents as prescribed in the Home Office guidance.
Check (in the presence of the prospective employee) that the documents relate to the individual and are original, unaltered and valid.
Copy the documents and record the date of the check and date for follow-up checks and retain copies of the documents securely (this can be a hardcopy or a scanned copy in a format which cannot be manually altered, such as a JPEG or a PDF file).
The steps to be followed in order to establish the statutory excuse, including examples of immigration documents that can be accepted as evidence of eligibility to work, are set out in Home Office guidance.
Conduct follow-up checks on employees who have a time-limited permission to live and work in the UK or require a document to evidence their right as in the case of non-EEA family members of EEA or Swiss nationals (up to 30 June 2021 when the grace period for applying under the EU Settlement Scheme (EUSS) ends), or an application pending.
Keep records of all the checks carried out.
Not employ anyone it knows or has reasonable cause to believe is an illegal worker.
Where the employer is also a sponsor under the points-based system, it must also comply with the sponsor management system requirements.
Temporary changes to right to work checks due to COVID-19 pandemic
Temporary changes were made to the right to work check requirements due to the COVID-19 outbreak to make the process easier for employers. From 30 March 2020 to 5 April 2022 (inclusive), employers can complete a right to work check via a video call. The employer must:
Ask the individual to submit a scanned copy or a photo of their original documents by email or using a mobile app.
Arrange a video call with the individual and ask them to hold up their original documents to the camera so that they can be checked against the digital copy they have been sent.
Record the date they conduct the check and note "Adjusted check undertaken on [insert date] due to COVID-19" on a copy of the documents.
If the individual has a Biometric Residence Permit, Biometric Residence Card or status under the EU Settlement Scheme, the employer can use the online right to work checking service during a video call, but the individual must give the employer permission to view their details.
If the individual cannot provide the required documents, the employer should contact the Home Office's Employer Checking Service. If the individual has the right to work, the employer will receive a "positive verification notice".
This provides a statutory excuse for six months from the date of the notice.
The Home Office originally indicated that employers would have eight weeks from when the COVID-19 measures end to carry out retrospective right to work checks, in the usual way, on employees who commenced employment or required a follow-up check while these temporary measures were in place. However, it has subsequently announced that retrospective checks will not be required and employers will maintain a statutory defence against a civil penalty if the check undertaken during this period was conducted in the prescribed manner or as set out in the COVID-19 adjusted checks guidance (see GOV.UK: Coronavirus (COVID-19): right to work checks).
From 6 April 2022, the standard right to work check regime will apply.
However, in December 2021 the Home Office announced that from April 2022 checks for individuals carrying Biometric Resident Cards, Biometric Resident Permits or Frontier Worker Permits can only be done online, and that manual checks will not be possible.  British and Irish nationals are excluded.
Employer must obtain original documents
The employer must request, and the individual must provide, certain prescribed original documents to establish their eligibility to undertake the work on offer.
The types of documents that are required depend on whether the person has an unrestricted right to live and work in the UK such as a British citizen or person with indefinite leave to remain status; or is subject to immigration control.
The documents that are acceptable are set out in two lists in the guidance: List A and List B (see UKVI: An employer's guide to right to work checks).
Civil and criminal sanctions for employers
Increased measures to combat illegal working mean that employers in breach of their obligations may now be liable for a large civil penalty and commit a criminal offence:
A civil penalty may be imposed if an employer employs someone without the right to undertake the work for which they are employed (section 15, IANA 2006). The maximum civil penalty is £20,000 for each individual who does not have the right to work and outstanding penalties are registered with the civil court, after which enforcement action may be taken immediately.
A criminal offence will be committed if an employer knew or had "reasonable cause to believe" that the employee did not have the appropriate immigration status (section 21, IANA 2006). On summary conviction, an employer may receive an unlimited fine or imprisonment of up to six months (or both).  Following conviction on indictment, the employer may also be subject to imprisonment for a maximum period of five years.
Immigration Act 2016
The Immigration Act (IA) 2016 includes these key measures to combat illegal working:
An extension of the criminal offence of knowingly employing an illegal migrant (see Offence of employing an illegal migrant) to include circumstances where an employer has "reasonable cause to believe" that a person is an illegal worker. This came into force on 12 July 2016.
An increase in the conviction on indictment for that offence from two to five years. This came into force on 12 July 2016.
A power to impose compliance sanctions and close businesses that continue to employ illegal workers. This provision came into force on 1 December 2016.
Increased powers for immigration officers to enter business premises to search for documents and to seize and retain evidence in relation to an offence. These came into force on 12 July 2016.
Creation of a new offence of illegal working to enable the earnings of illegal workers to be seized under the Proceeds of Crime Act 2002. This came into force on 12 July 2016.
A requirement that public authorities ensure that public sector workers in customer-facing roles speak fluent English. This provision came into force on 21 November 2016.
A power to appoint a new Director of Labour Market Enforcement to oversee labour market regulators and to provide a co-ordinated strategy for enforcement and compliance. This came into force on 12 July 2016.
The concept of temporary admission and release from detention was replaced by the concept of immigration bail by section 61 of the Immigration Act 2016, which is yet to be commenced. In the interim period, regulation 2 of the Immigration Act 2016 (Transitional Provision) Regulations 2016 (SI 2016/712) ensures that those persons on temporary admission or release from detention with permission to work do not commit the offence of illegal working, provided that they comply with any restrictions issues as to their employment under paragraph 21(2) of Schedule 2 to the Immigration Act 1971. The regulations came into force on 5 July 2016.
The law and rules on preventing illegal working and establishing the right to work in the UK are complex and appropriate advice should be taken to ensure compliance.
Do You Need Assistance With Employment Law Issues?
The specialist employment law team at Employment Law Services (ELS) LTD have extensive experience in advising UK Employers on their legal obligations to prevent illegal working in the UK.  If you have any queries about your legal duties to prevent illegal working in the UK and/or avoiding Home Office fines, you can call us on 0800 612 4772, Contact Us via our website or Book a Free Consultation online.