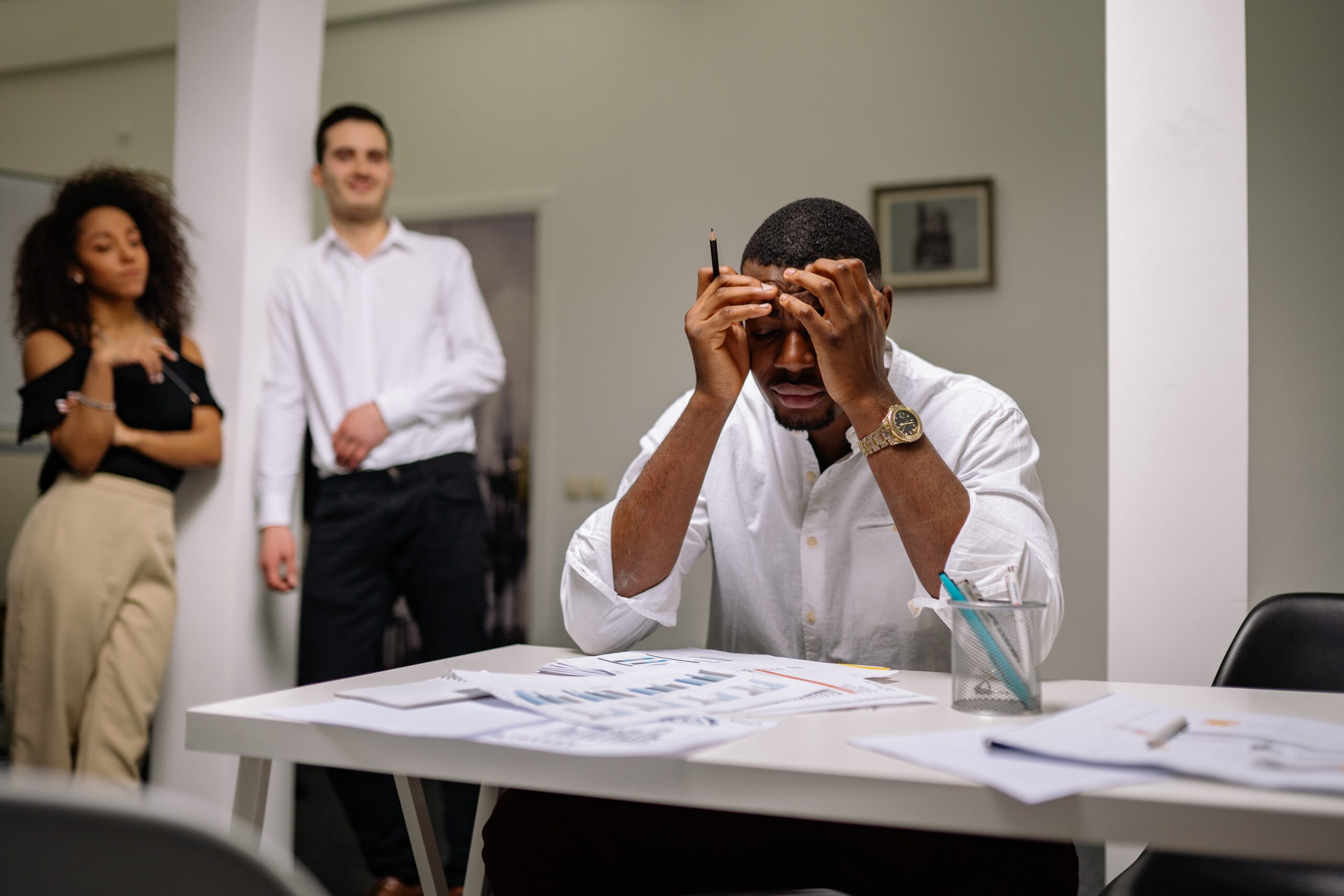 How to deal with workplace bullying effectively?
The workplace is where many of us spend a large portion of our lives. Unfortunately, the reality is that bullying doesn't disappear once we leave education. It's not something employers can quantify and address in the same way as other business areas. However, bullying most certainly is something that has to be dealt with effectively.
In this blog we'll discuss why workplace bullying arises, how to spot it, and how best to deal with it.
Identifying workplace bullying
Workplace bullying can be a difficult pill to swallow for employers. They might not be looking out for the signs. It can also be hard for employers to notice unless they're physically close to employees on a regular basis. Generally speaking, the bigger an organisation is the harder it is to monitor. It's therefore important to make sure measures are in place to identify workplace bullying early on.
Bullying can broadly be defined by persistent negative behaviour that targets an individual.  However, the challenge is that it can manifest in many ways. For example, bullying doesn't have to be solely physical or verbal abuse. It can also occur in-person or through online channels. Bullying can include:
Belittling – when someone doesn't have their contributions taken seriously. Belittling can also be undue criticism from colleagues.
Name calling – it could be a name that relates to the person's actual name, their appearance, culture, gender, or something else altogether. Whatever the case, the intention is to cause discomfort.
Exclusionary behaviour – actions that isolate someone and make them feel ignored.
Spreading rumours – falsehoods based on someone's actions or personality that are circulated among employees.
Scapegoating – blaming an individual for mistakes the aren't wholly responsible for. In cases where one person may be responsible, jumping on them immediately can be seen as scapegoating.
Patronising – behaviour that appears outwardly friendly but in reality, creates a sense of superiority. One way this type of bullying can occur is by one person constantly being assigned menial or pointless tasks.
Effects of workplace bullying
Preventing workplace bullying falls within the bounds of employee health care. As such, it's within an employer's duty of care to try and prevent workplace bullying. Aside from decreasing motivation and engagement, there are real health risks associated with workplace bullying. Those affected can develop a range of psychological issues. Even people who aren't the primary target of bullying can be impacted. Witnessing bullying can still cause some trauma. Problems include:
Stress
Blood pressure complications
Loss of sleep
Mood swings
Anxiety
Low self-esteem and confidence
Depression
It's also been shown that employees being bullied at work can experience physical symptoms. Examples include loss of appetite, headaches, and increased muscle tension. One paper even found that workers that had been bullied were 59% more likely to develop heart-related illness. This, combined with the mental effects, distract workers from doing their jobs to the best of their abilities.
Bullying affects the nature of the workplace itself. People that are affected may develop habits to avoid bullies, which damages efficiency. Employers may see drops in productivity, increases in absenteeism, and the rise of costly legal issues.
How to deal with workplace bullying
Once you've identified one or more employees committing workplace bullying, what should you do? Depending on the severity of the bullying, employers might not want to outright dismiss perpetrators. This can potentially cause more damage to the overall company environment.
There are many options for businesses to deal with workplace bullying. Here are our steps for employers that have been made aware of workplace bullying, either formally or informally.
Talk to the suspected victim
Gain a full understanding of the issue and what has happened. At this point, employers should try to understand if the accusation of bullying is true. This will gather relevant information that can be used further down the line, especially if legal action is brought against the bully.
Agree an approach
Discuss how they would like the situation to be handled. The employee may want to keep it quiet, want advice, a written statement apology, to try mediation, or to make a formal complaint. Alternatively, they may want to be moved to a different role. For mediation, employment law services for businesses can serve as a valid third party. All these options should be made clear to the affected employee.
The challenge for employers is reaching an agreement on what should be done. As an employer, you may feel as though the person's proposed course of action isn't appropriate. It could be a conflict of interest, or they could understandably be acting emotionally. Whatever the case, employers should try and agree an approach that works best for both parties, whether it's formal or informal.
Support the individual
Make them aware of any available resources that can offer support. These can be:
Counselling – either through an employee assistance programme (EAP), or other means provided by the employer.
Staff support networks.
Trade union advice.
Internal support workers – those responsible for encouraging a fair staff treatment in the workplace.
Specialist anti-bullying and harassment support organisations or charities.
Review your policy
Every instance of unrest in the workplace, while unfortunate, is an opportunity to learn. It's worth sitting down with your HR team and reviewing the scenario, how it was handled, and what process was followed. There can be different policies that relate to different types of bullying – was the most relevant procedure used in this instance? Employers can use reviews to make improvements to workplace wellbeing policies over time.
As an employer you're responsible for preventing bullying and harassment. There is a difference between the two, as the latter is illegal under the Equality Act 2010. According to the UK government, harassment is unwanted behaviour relating to:
Race
Age
Sex
Gender reassignment
Sexual orientation
Religion
Marriage or civil partnership
Pregnancy and maternity
Tips for preventing workplace bullying
Even if your company culture is overwhelmingly positive, there could be factors that are contributing to a rise of workplace bullying. It might be design features, work tools, noises, or other environmental factors.
It may also be the case that people are bringing in issues from outside the workplace. For instance, in relation to their living situation or personal life. Although this aspect is out of your control, the best way to prevent workplace bullying is by creating an enjoyable work environment.
Reduce workplace stressors
Managing the stress levels of employees can have many benefits for employers. For example, increased morale and productivity. However, it can also help prevent bullying behaviour, as stress is often a factor in people lashing out at others.
Train staff
Ensure all workers are aware of what bullying looks like and how it can affect others. This allows employees to recognise when it's happening, while also demonstrating your commitment to a safe workplace.  We offer a variety of e-Learning courses, including an Anti-Harassment and Bullying course.
Foster strong vertical relationships
Employers should focus on those in leadership roles to help reinforce workplace guidelines and culture. Managers should encourage openness by presenting themselves as people that can be spoken to about workplace conflicts. This employment relationship helps set expectations and influence company culture for the better.
Employers should also be mindful that bullying can come from a variety of sources, including vertically. This is another reason to train managers accordingly.
Employment law for employers UK
Whether you're looking to establish an anti-bullying procedure or get bullying advice for employers, Employment Law Services can help. Our team have years of experience providing employers with expert advice. By choosing us, you'll be ensuring your workplace remains safe and inclusive. Book a free consultation and we'll see what we can do.
Contact us today.