Government to Cover 80% of Wages for Employees
It would appear that the fiscal rule book has been thrown out the window given the unprecedented impact the Coronavirus crisis is having, with this latest announcement by the Chancellor being the third significant promise of financial support in as many days.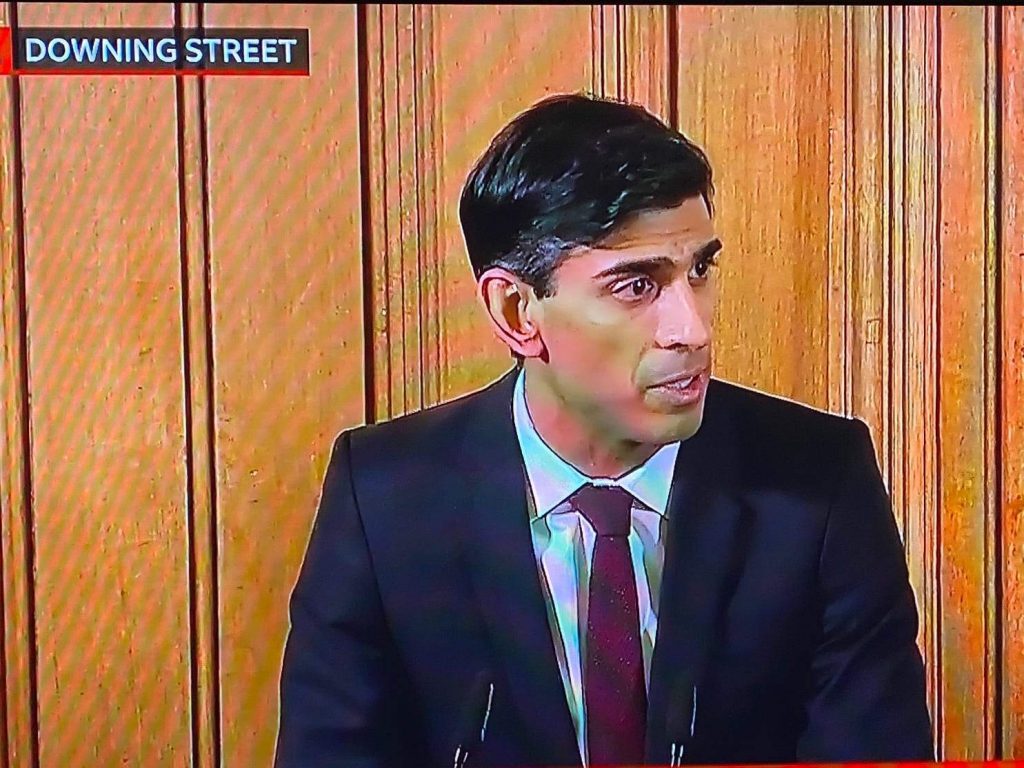 Significant announcements from the Prime Minister and Chancellor in today's Coronavirus Press Conference.
One of the key measures announced by the Chancellor was the creation of the Coronavirus Job Retention Scheme, intended to allow UK Employers to apply for grants to cover 80% of an employee's salary up to a maximum of £2,500 per month.
In making his announcement the Chancellor made an appeal directly to employers to stand by their workers during the coronavirus crisis, saying; "Let me speak directly to businesses: I know it's incredibly difficult out there – we in government are doing everything we can to support you. The government is doing its best to stand behind you and I'm asking you to do your best to stand behind our workers."
Full details of these latest measures and how they will actually work have not yet been revealed but will no doubt follow in the coming days, however we understand that Employers will be able to apply for these grants via HMRC.
Other measures announced included:
Cafes, pubs and restaurants must close from Friday night, except for take-away food, to tackle coronavirus.
All the UK's nightclubs, theatres, cinemas, gyms and leisure centres have also been told to close "as soon as they reasonably can".
The Prime Minister said the situation would be reviewed each month.
Bookmark our blog and/or subscribe to our newsletter for regular updates.
Additional Advice and Support
If you are an employer who requires assistance with any of the issues raised here, call us now on 0800 612 4772 or Contact us via our website.   
Other Useful Resources:
https://www.nhs.uk/conditions/coronavirus-covid-19/
https://www.gov.uk/guidance/wuhan-novel-coronavirus-information-for-the-public
https://www.gov.uk/guidance/contacts-phe-health-protection-teams
https://www.hps.scot.nhs.uk/a-to-z-of-topics/covid-19/