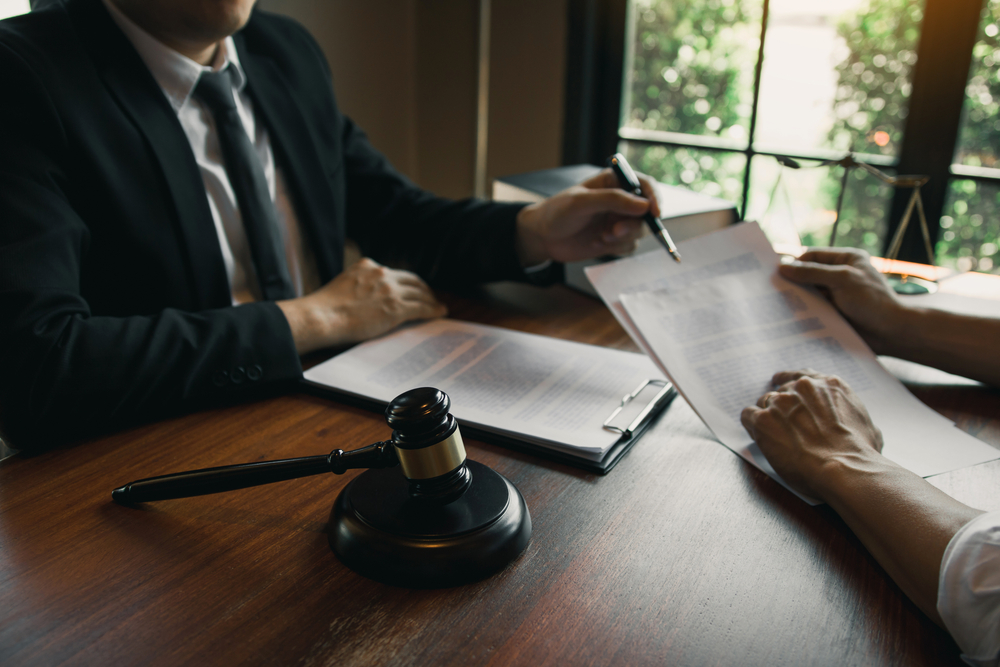 Do most employers settle before tribunal?
The breakdown of relations between an employer and one or more of their workers is never a nice prospect. However, the reality is that it can happen for any number of reasons. When employees are dissatisfied with their employer, they can try and reach an agreement informally or they can resolve the issue through an employment tribunal.
Is one option more preferable than the other for employers? That's what we'll be discussing here, while also delving into what's involved in a tribunal and a settlement respectively.
What is an employment tribunal?
Employment tribunals are judicial public bodies that aim for workplace justice. They are main forums used to decide the outcome of disputes between employers and their employees. Tribunals are held in a range of official offices and venues throughout the UK.
Whilst an employment tribunal isn't as formal as something like criminal proceedings, it is still a court of law. As such, cases are heard by an employment judge with at least 5 years' experience post-qualification.
Most cases are decided by an employment judge on their own but in more complex cases, such as discrimination cases, cases might be decided by a panel of 3 people.
Employment tribunal claims
Workers have up to 3 months from the cause of the claim to make it. For instance, if the issue is tied to a loss of employment, this period starts when the individual's employment ended. There are many reasons why employees might want to make a tribunal claim. This includes:
Unfair dismissal
Discrimination in the workplace
Unreasonable deductions from pay
Breach of contract
Bullying and harassment
Reduced or absent redundancy pay
Changes to working environments or hours
These reasons form the basis of the claim and will likely stem from a recurring issue the claimant has experienced in the workplace. In some cases, such as harassment, an isolated incident can trigger a claim. The key stages of the employment tribunal process are:
Early Conciliation involving an independent ACAS conciliator who discusses the issues with both parties in an attempt to resolve matters and avoid a tribunal claim being submitted.
If Early Conciliation doesn't resolve the dispute, the employee can submit their claim to the employment tribunal. Someone can do this for themselves, for a group of workers, or as a representative of the claimant.
The respondent (the employer) is informed of the claim and has 28 days to respond.
Following submission of the response, the tribunal will review the claim and response then decide what happens next.
Once the claim and response have been accepted by the tribunal, it will decide how best to progress the case to a final hearing. This may include holding preliminary hearings and the issuing of directions and case management orders.
Parties may be asked to provide more information about their cases to assist the tribunal to clarify the claim and/or defence.
Both parties will be required to disclose all relevant documents to each other, including documents that support or adversely affect a party's case.
The parties will be required to produce a 'bundle' containing all the documents that both parties agree are relevant and which should be considered at the hearing. In many cases, it is agreed that a joint bundle will be produced and more often than not it is the respondent that will be charged with producing the joint bundle.
At the hearing, the tribunal will read the bundle, listen to the evidence from witnesses and make a decision on the outcome. Both the claimant and the respondent can give evidence and all witnesses are subject to cross-examination.
Settling before a full hearing at the employment tribunal
Employment cases can be settled at any time before the final full hearing has taken place, either with the assistance of ACAS conciliation or directly between both parties.  In cases where settlement has been reached, and with the assistance of ACAS, a COT3 Agreement document will record the terms of settlement of an employment tribunal claim and the specific terms of the COT3 Agreement will set out what has been agreed between both parties.
An employment tribunal follows rules and regulations that participants must adhere to. Employers who haven't been part of a tribunal before could be unprepared. If this is the case, or if you want professional employment tribunal advice for employers, then Employment Law Services (ELS) LTD can help. Other reasons employers settle before going to tribunal include:
Legal costs
An employment tribunal has the potential to incur significant legal costs on the employer. This is because they are often required to cover the employee's services as well. If they use a solicitor, their legal expenses could reach into thousands of pounds. What's more, the exact cost of an employment tribunal is unpredicted due to its variable length. It's often the case that a case that goes to tribunal costs more than paying out a settlement offer.
Time investment
The duration of an employment tribunal lasts from the point ACAS is notified, to when both parties receive the decision. As we covered earlier, various steps in the process involve waiting for documents to be sent and stages to progress. The back and forth between the tribunal and the parties can therefore take a long time. On the other hand, a settlement can be reached within a week.
Less stress
Pursuing a tribunal claim can be stressful for both employers and workers. The formal process includes revisiting unpleasant events, gathering evidence, and hearing witness testimonials. In contrast, settling is usually more informal and straightforward. This allows the dispute to be resolved relatively quickly, sometimes without the need for travel. Removing stress allows employers to retain a measure of goodwill with employees who have felt let down.
Confidentiality
Employment tribunal decisions are published online where information about individual cases can be viewed freely. Reporters might target tribunal hearings looking for stories around workplace practices. This can create negative publicity for the company. Whereas most settlement agreements include a confidentiality clause, meaning both parties have agreed not to talk about the dispute.
An employment law expert for employers
Dealing with an employee dispute is a tricky situation for employers to find themselves. However, with the right guidance any business leader can reach an agreement that benefits both parties. At Employment Law Services (ELS) LTD, we provide expert advice for employers' day-in day-out. Book a free consultation to discuss your dispute with a member of our professional team.
Contact us today.