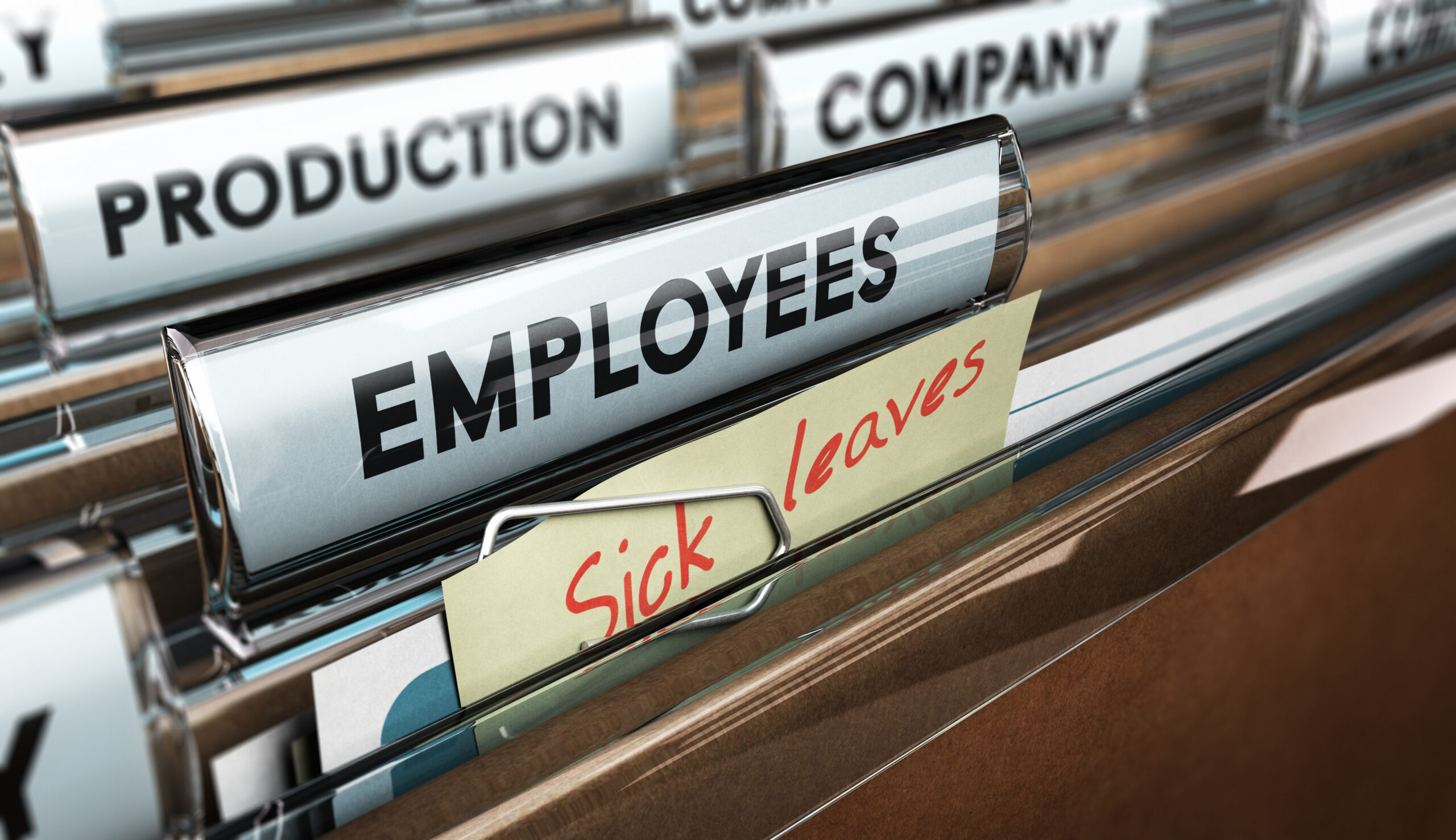 Can occupational health overrule a GP sick note?
Employers can sometimes be left feeling powerless when they've been shown a fit note (previously known as a sick note). Your workforce is depleted, and it doesn't feel like there's anything you can do about it. Or is there? Managing sickness absences is a skill business leaders should master to maintain productivity and keep employees happy. 
In this blog, we'll examine how occupational health interacts with GP fit notes and if the former takes precedent.
What is occupational health?
Occupational health (OH) is a branch of medicine dedicated to the health of those in the workplace. Occupational health professionals assess the impact work is having on employees' health. They can then provide advice and recommendations to employers on an individual's fitness for work.  
Occupational health services evaluate fitness to work in relation to the role. This means OH assessments will vary depending on the industry, or even the position held by the employee. An office-based job, for instance, would likely have more of a mental impact than a role in construction. 
What are

fit

notes?
A fit note is a written statement from a doctor or other healthcare professional. It serves as evidence for an employee's physical and mental state, as well as recommendations for employers. Fit notes are not a requirement for employers to provide Statutory Sick Pay (SSP). However, they can be requested when a worker is experiencing a prolonged absence. 
Fit notes can only be issued to individuals who have been off work for more than seven consecutive days due to illness. A fit note can include: 
Information on how an employees' condition could affect their work.

 

A statement as to whether it's believed they're fit to return to work or not.

 

Advice on what steps need to be taken for them to return to work. For example, reduced hours or lessened responsibilities.

 
Areas of overlap between occupational health and GPs
From the two definitions above, it becomes clear that OH and fit notes are designed to perform similar functions. They're both options for assessing an employees' fitness for work and can be used to understand an employee's wellbeing.  
The main difference is that OH is specifically concerned with workplace health, while GP fit notes tend to be broader in scope. As a result, the former contains advice that is specific to the business and the type of work being done. This can be used more effectively by employers to make improvements to support employee wellbeing. 
Employer advice

to manage sickness absence
So, can employers use occupational health to overrule fit notes? Neither has more legal weight than the other, so it's up to the employer to decide. It can be effective for businesses to utilise OH to provide context to fit note advice. This helps employers provide the best working environment for employees. 
Oftentimes, employees will put higher value on the professional opinion of a GP because they interact with them more often. It's therefore important that employers don't dismiss fit notes entirely.  
However, you choose to deal with fit notes and occupational health, the following is good practice for managing sickness absences. 
Put

a

sickness absence

policy

in

place
Sickness absence is something every employer has to deal with sooner or later. As such, it pays for the business to have a robust plan in place. It establishes a clear procedure for both workers and employers when sickness absence occurs. This demonstrates equal treatment of employees, as well as encouraging openness. 
An essential part of this plan should be accurate record keeping. This means if anyone's unsure of what to do in the event of a sickness absence, the documents are there to be referred to. 
Maintain

communication
Developments can happen when a member of a team is absent. So, while they aren't present in workplace activities, it's important they're still kept in the loop with key changes in the business. Additionally, it's best practice to maintain contact and offer assistance to absent employees. 
Seek

professional

assistance
Long-term absences can be difficult for employers to deal with. On one hand, employers have to respect the circumstances of the individual's absence. On the other, the business is losing productivity. Fortunately, there's a wealth of occupational health advice for employers today. This should be utilised early in the timeline of sickness absence. 
It's the employer who decides what action should be taken and when, so it's important to make the right decisions. Mistakes can be damaging to an employer's reputation and existing workforce relationships.  
Employment law

for employers
Looking for an employment law expert for employers? The team at Employment Law Services are highly experienced in dealing with unique employer situations. Regardless of the length or cause of your employee's absence, we can give the expert advice needed to put you on the right track. 
Contact us today.