Cost Certainly With Our Fixed Fee Emplyment Law Services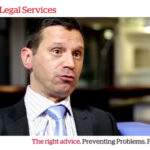 At Employment Law Services (ELS) LTD, we provide a complete employment law and HR solution for SMEs throughout the UK covering all aspects of employment law.  Whatever your issue or dispute, our team of employment law specialists will provide you with clear, concise and purposeful employment law advice for a pre-agreed fixed fee.
The employment law advice we provide is based on the preferred outcomes sought by our Clients, and is aimed at helping them manage their issues promptly and effectively, so they can focus on running their business safe in the knowledge that their employment issues are being managed legally.
We seek the views of our Clients first and then based on the facts, provide them with realistic and practical options, all of which are fully compliant with current employment laws, but which take full account of the operational needs of their business.
The team at Employment Law Services (ELS) serves Clients throughout the UK, from Aberdeen to London, from Manchester to Glasgow, and in all places in between.
The specialist Employment Law Services offered to our Clients includes the following areas of Employment Law and more:
Workplace Discrimination
Advice on Maternity, Paternity or Adoption Leave
Advice on Parental Rights
Advice on Flexible Working Requests
Advice on Disciplinary Proceedings
Advice on Grievances
Termination of employment
Advice on TUPE
Advice on employment status
General Employment Law Advice and Assistance
Contact us today to arrange a FREE Consultation
Book a Free Consultation
Our specialist employment law team can advise on a full range of employment issues including unfair dismissal, redundancy, settlement agreements, discrimination and contractual disputes. Contact us on 0800 612 4772 or use the button below to book a free consultation with one of our employment law specialists.