All Reasonable Steps Defence in Discrimination Claims – A Stark Warning for Employers
Oct 02, 2021
The harassment case of Allay (UK) Ltd v Mr S Gehlen is a stark warning for employers relying solely on internal policies and staff training that is rarely updated or rolled out.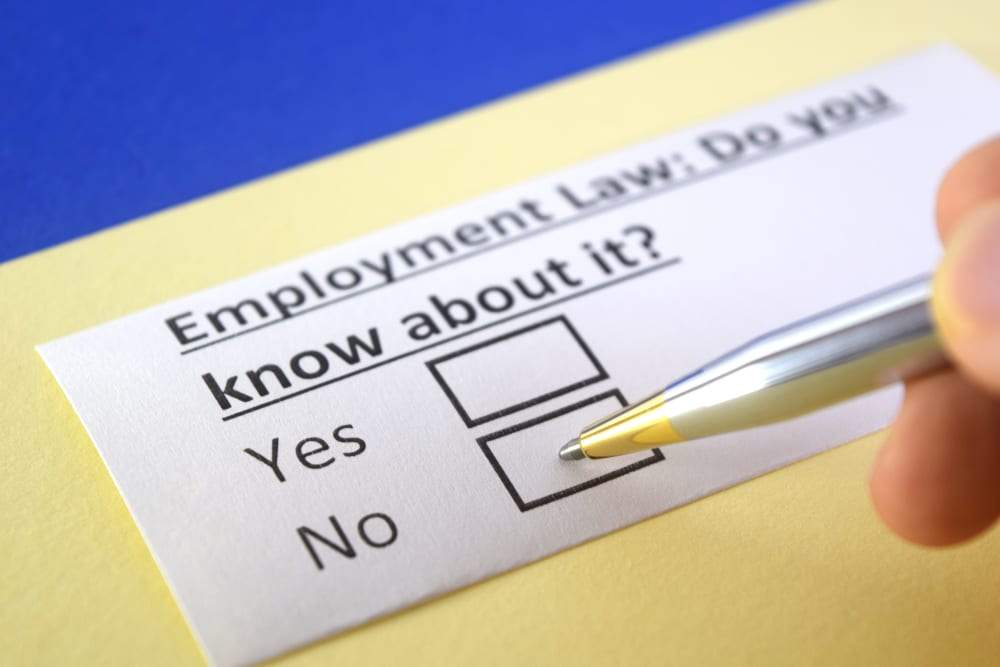 In the harassment case of Allay (UK) Ltd v Mr S Gehlen, the Employment Tribunal (ET)assessed that Allay's training was ineffective as it had not prepared or equipped the staff to take appropriate action and consequently rejected Allay's all reasonable steps defence.
What is Harassment?
A person (A) harasses another (B) if A engages in unwanted conduct related to a relevant protected characteristic which has the purpose or effect of either:
Violating B's dignity.
Creating an intimidating, hostile, degrading, humiliating or offensive environment for B.
(Section 26(1), Equality Act 2010 (EqA 2010).)
The relevant protected characteristics include race (section 26(5)).
What is an All-Reasonable Steps Defence?
An employer can defend a harassment claim if it is able to demonstrate that it took all reasonable steps to prevent employees doing the discriminatory (or similar) act in question.
Section 109(4) of the EqA 2010 states:
"In proceedings against A's employer (B) in respect of anything alleged to have been done by A in the course of A's employment it is a defence for B to show that B took all reasonable steps to prevent A-
(a) from doing that thing, or
(b) from doing anything of that description."
The Facts in This Case
Mr Gehlen, (of Indian origin), was employed as a senior data analyst by Allay (UK) Ltd from 3 October 2016 until his dismissal on 15 September 2017 on grounds of poor performance. After his dismissal Mr Gehlen complained to his employer that he had been subjected to racial harassment by a fellow employee, Mr Pearson, during his employment. Allay (UK) Ltd undertook an investigation which determined that Mr Pearson had made racist comments on a regular basis, which he characterised as "racial banter".
Mr Gehlen subsequently brought claims in the employment tribunal for direct race discrimination and harassment related to race.
The Employment Tribunal (ET) Decision
The Tribunal rejected Allay's defence and upheld Mr Gehlen's complaint of racial harassment, noting in particular that Allay's equality and diversity training had become 'stale' and 'ineffective' and the fact that Allay's managers lacked sufficient knowledge and confidence in responding to or reporting the harassment they had witnessed. Allay appealed the decision.
The Employment Appeal Tribunal (EAT) Decision
The Employment Appeal Tribunal (EAT) upheld the decision of the Employment Tribunal and rejected Allay's 'all reasonable steps defence' to the claim of racial harassment.  The EAT held that the Tribunal was entitled to conclude that the training Allay had provided to its staff, including Mr Pearson and the managers who failed to report the issue to HR, had become stale and required refreshing.
A Stark Warning for Employers
This case demonstrates the high threshold that needs to be satisfied in order to rely upon an 'all reasonable steps' defence and should act as a warning to employers that they can't simply rely on internal equality and diversity and bullying and harassment policies to avoid costly Employment Tribunal claims.
HR policies and training requirements should be reviewed regularly and training in support of certain HR polices, like equality & diversity and bullying and harassment policies, should be mandatory for all staff and refresher training should be provided at regular intervals and at least annually.
A Cost-Effective Training Solution for Employers
Employees are increasingly aware of their rights and the rules for employers which combined with the ever-growing complexity of legislation makes it increasingly risky and challenging for employers to be compliant. The cost of getting it wrong can be high, regardless of the size of your business, but can be easily avoided
With our extensive range of fully accredited e-Learning courses, including courses on equality, diversity and discrimination as well as anti-harassment, Employment Law Services (ELS) LTD provides employers with a cost-effective training solution to ensure legal compliance and the duty of care to its employees.
With full administrative audit trail and automatic certification, our essential e-Learning courses allow your team to undertake learning at their own pace and enable you to track progress and completion.
Check Out Our e-Learning Courses